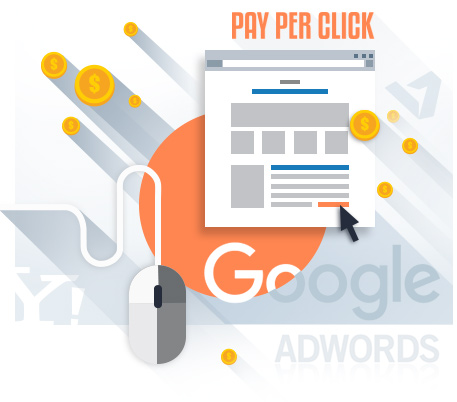 A Pay-Per-Click (PPC) Adwords marketing campaign makes sense for any business with an Internet presence. With PPC advertising, you can influence your website's placement in the search engine rankings. Every PPC advertising campaign starts with a carefully crafted keyword list.
HOW TO CREATE REALLY GREAT PPC ADWORDS MARKETING CAMPAIGN?
Webxloo's campaigns offer you an extensive keyword lists that contain unique keyword combinations. To make sure that our clients get the best ROI, we constantly monitor PPC campaigns across the major search platforms Google, Bing and Yahoo!, adjusting keywords as necessary.
Search campaigns are very powerful when the right keywords, ad copy, and landing pages are in place. You pay only when prospects indicate an interest (by clicking on your ad). Moreover, you control time, geography, and daily budget of your ad campaign. The more microtargeted and relevant your campaign, the less you pay. Besides, it pays to be listed on Google, Bing and Yahoo!.
---
Google AdWords can help you to gain more visitors and obtain high quality traffic to your website. But without proper management, AdWords can get very expensive and be very time consuming. Webxloo knows how the AdWords environment works. We will analyze your website, design a marketing strategy just for you and monitor its progress.
Even with a PPC marketing campaign, you still must compete with other businesses for ranking positions. PPC advertising makes a lot sense for a lot of businesses: real-time tracking ability, national exposure, local visibility, highly-targeted website traffic, cost-effective, natural search rankings, reinforcement of brand, increase revenue stream, maximize ROI.
---
Webxloo offers professional management of your Pay-Per-Click Adwords marketing campaigns. We will help you to achieve AdWords marketing success.