Businesses whether small, medium or large are going mobile taking advantage of the applications available for mobile devices. Mobile applications help you conduct business, as though you are still in the office, so they are a must if you want to increase productivity and remain competitive.
Webxloo is proud to offer development for some of the most passionate customers on the planet. People LOVE their iPhones and are among the most active mobile phone users. Iphone with Webxloo's development projects is designed to help you manage every aspect of your professional life. It becomes easier to handle daily operations.
Use This Great Opportunity to Flourish With a Drastically Increased Speed of Business: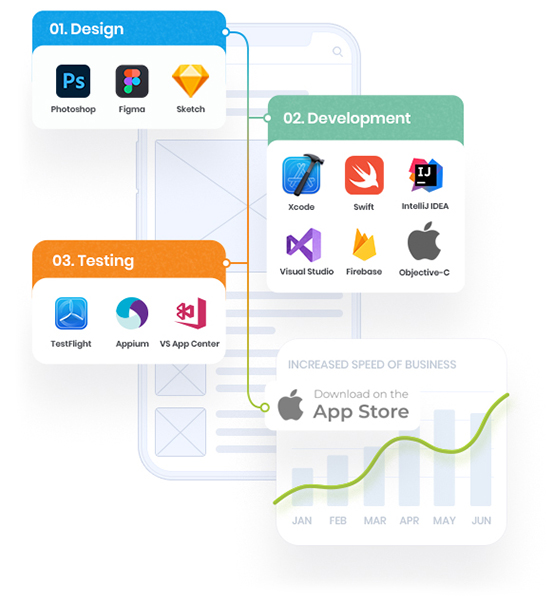 Support your customers in a timely fashion;
Access schedules and documents on the move;
Wide selection of communication options;
Multiple devices into one small package;
Integrates seamlessly into your computing system;
Connection with on-the-go consumers;
Enhance social networking strategies;
Reinforce your brand;
Increase your accessibility and visibility;
Complete ease-of-use;
One click navigation;
Intuitive user interface;
Custom layout design;
Banner creation;
Ajax based navigation for login and registration;
Landscape/portrait viewing;
Volume control.
A proficient iPhone application developer can turn business ideas into working apps and bring success to your company. Our experienced team is in high demand. Webxloo offers innovative and engaging projects to wow your customers!