Webxloo developers provide cost effective solutions designed to strict requirements. Our software designs are based on current business needs and expected growth requirements. This detailed analysis allows us to suggest the ideal deployment platform and consistent software architecture. As a result, you receive the best return on investment for current architecture and a lower cost for future extension and system support.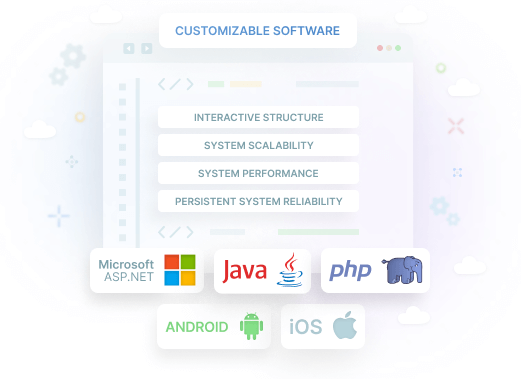 Software that meets your objectives
Customer's current IT infrastructure and anticipated hardware and software upgrades;
System scalability for business growth strategies;
System performance based on number of users and data volumes, now and in the future;
Persistent system reliability;
Deployment platform selection
Successful implementation begins with proper deployment platform selection. Our software development consultants help you select the proper deployment platform including operating system, development technology and application servers. We perform a comprehensive analysis of your business needs and offer a deployment platform that provides ample capabilities at the best price.
With expertise in different programming platforms and technologies such as PHP, Java and ASP.NET, Java EE, applications for Android, iOS, and Windows Phone, we are able to offer independent consulting regarding selection of the best platform for your software project. Also, we include hardware requirements into our proposals. We are flexible enough to plan for low-cost or open source application servers and software components for small projects or choose more complex platforms for large and critical software systems. We plan for scalability and work quickly to include new technologies as they become available.