Have you had another busy week? Does it look like the next one will be even more overloaded? When will you have time to update your website with new texts, pictures, and videos? When are you going to set up your business accounts on social media sites? If you repeatedly postpone seemingly minor daily website tasks, it will eventually add up and take its toll.
Unload your recurring menial tasks onto our team. Webxloo's Concierge Service for your business is your website assistant that will regularly complete routine tasks that you may always lack the time for.
Webxloo's Concierge Service is here to assist you with:
Webpages creation
Logo design
Banner ads
Page edits
Adding videos
Other basic website changes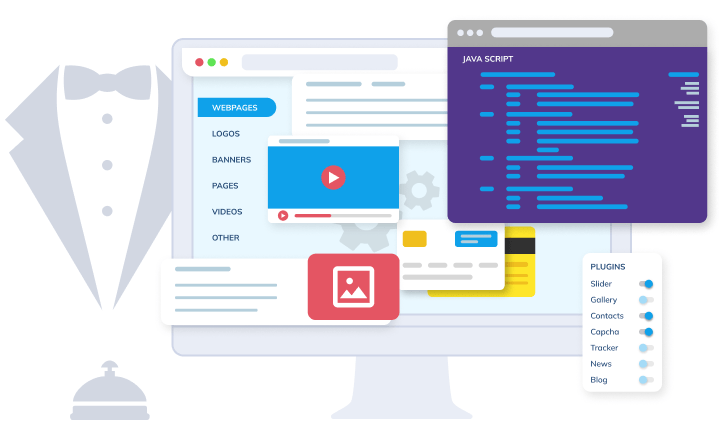 We provide additional support that is designed to streamline business processes and to give your staff more time to concentrate on revenue-generating opportunities. As an owner, your time is best spent maintaining your business and providing your clients with excellent customer service, not handling or monitoring secondary website tasks.
Everybody should be involved in the activities that they do best. You run a business, so we can take care of your website and help each of your employees focus on their main responsibilities and reduce any work that they are not adequately trained for.
Having a personal concierge is an invaluable investment, since having a team of dedicated professionals is the best way to keep everything under control and to continuously move your business forward.
We work with small- and medium-sized enterprises as well as with large businesses of all kinds. Check out our Webxloo Gallery and have a look at the websites of some of our clients that we have designed, developed and actively support.
Webxloo works with you, not just for you. Choose us as your digital partner that you can always rely on day in, day out. Contact us for more details.