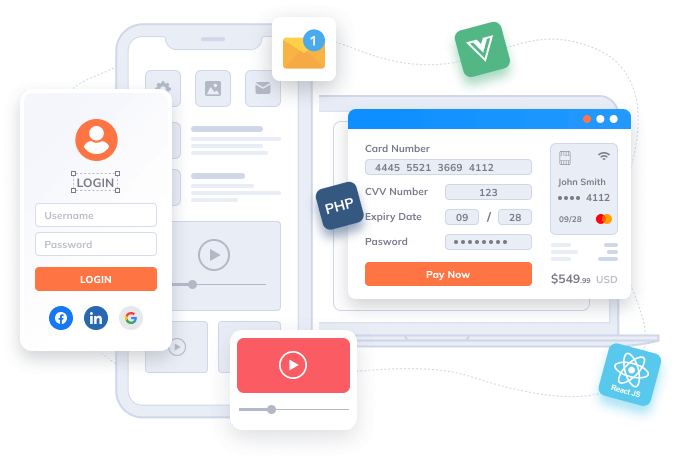 Web application development is one of the most important parts that carried out by our highly professional team. Proper use of web applications makes any business run smooth.
If you get quality applications developed for your business, then you are able to create excellent tools for your customers.
These applications are also helpful to increase your business online, your brand popularity and profit of your company.
GAIN LOTS OF ADVANTAGES BY USING WEB APPLICATIONS:
Web applications don't have to be installed, as they run on a web server. Once an upgrade is installed on the host server, all users can access it straight away.
The user interface of web-based applications is easier to customize. This makes it easier to update the look and feel of the application.
Optimized and Scalable: Architected for performance, stability, scalability, and integration.
Web systems are accessible anytime, anywhere, via a PC, tablet or mobile, putting the user in charge of where and when they access the application.
Work on multiple platforms and on different Internet browsers. They are often also compatible with most of the computer operating systems.
Web based applications also provide an added layer of security by removing the need for the user to have access to the data and back end servers.
Reduce business costs: less time spent talking to customers over the phone; eliminate printed materials; allow users to update their own details.
We view our technology solutions as merely tools that allow you to effectively achieve your business goals. Our approach is from a customer centric perspective, taking the time to understand your needs and outcomes expected. Have the advantage of skilled dedicated professionals working for you.