Imagine you live in a big building in the center of the megapolis. One day you see embarrassing and offensive things about you written on the walls. A real nightmare, isn't it? But it doesn't reflect even a half of harm online bad reviews can bring to your business.
Always keep in mind one thing: your customers are online. They constantly look for an information on the Internet regarding any person, event or organization. Especially when it comes to buying goods and services.
Experiencing decrease in sales? New clients don't come along and the old ones haven't appeared for a while? Maybe the reason is that someone is spreading rumors about quality of your product and you aren't even aware about it.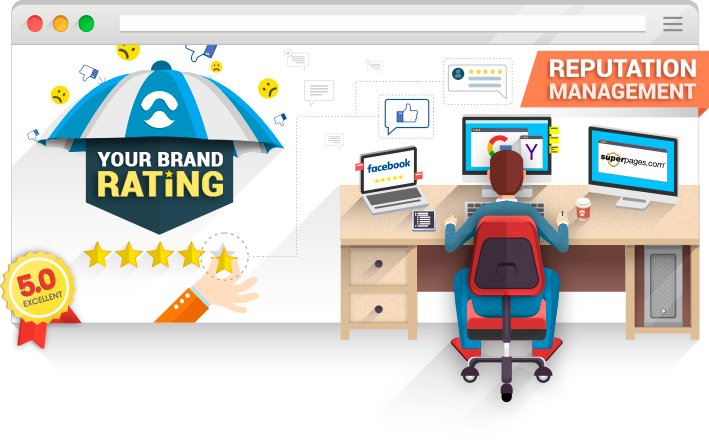 Online Reputation Management offered by Webxloo is intended to:
Track malicious activity around your brand and its owner. It includes Google Reviews, Yahoo, Yellow Pages, Insider Pages, Measured Up, Superpages, Facebook, relevant blogs and forums.
Deal with fake bad reviews by burying them and with real bad reviews by finding a way to make it up to the frustrated customer.
Protect your brand and your good name from nightmare of being defenseless against vicious intents of competitors, fired employees or unsatisfied clients.
Build perfect reputation online which will highlight the best sides of your business.
The process of building brand advocacy may be laborious, but the shadow of this construction will protect your business from the deadliness of bad reputation.