Webxloo BI Tools: Deeper Insight, Better Business Decisions
Does your data paint an accurate picture? Or is it just a pile of spreadsheet rows and columns that get you overwhelmed or make your staff feel overworked?
Your company's success is unquestionably driven by sound strategic decisions. In order to properly make them, you need to collect various types of data from different sources. However, when this data is dirty or unstructured, it is pretty much useless.
So how do you avoid being flustered after another big event, marketing campaign, or online sale, while anticipating the enormous amount of data that you'll need to process? We have already taken care of it for you.
Our Webxloo Business Intelligence Tools (or BI Tools) provide a flexible and easy-to-use platform that segments, cleans, correlates, and structures your data. This is in order to view it in an easy and understandable way that really makes more sense.
How does it work?
Our BI Tools can connect to available databases and gather the information about clients, deals, statistics, etc. Regardless of the type of data you have: whether it's web data, mobile data, social data, back-end data, or CRM data - you name it - our BI Tools can format it according to your needs.
With an intuitive drag-and-drop interface, you can easily modify the rows and columns to create interactive, customizable dashboards.
Using multiple filters and built-in analytic tools, you can generate detailed and comprehensive reports.
You can also add any additional descriptive elements to the reports like infographics, forms, charts or images.
Moreover, any report can be downloaded, embedded into a website or document as a shared link, and/or printed as needed.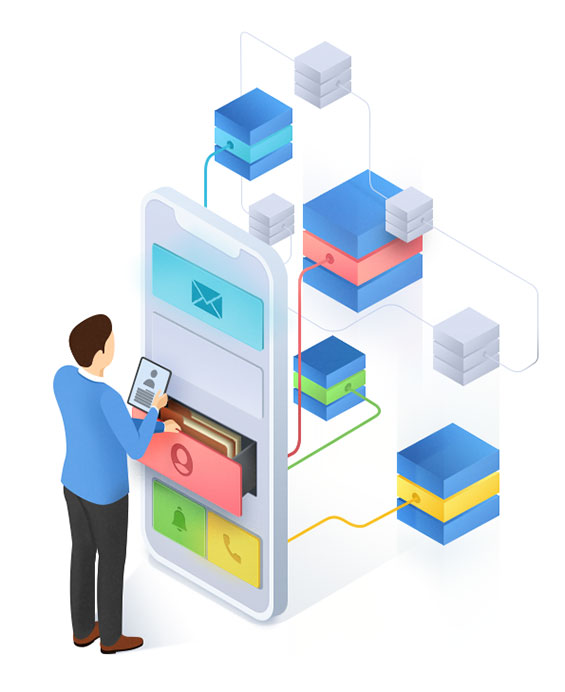 The benefits to you
Quickly analyze and process large amounts of data
Slice and dice your data in a more convenient manner
Drag and drop items to build reports that will speak for themselves
Apply filters to separate or aggregate certain types of items/products
Apply formulas to calculate revenues and expenses, net income, returns and refund percentages, comparative statistics, CPLs, CPAs, CPVs, the value of future projects, ROE and ROI, and much more
Generate powerful reports that drive results
Utilize multiple formats, send, embed, store, or print your reports
Enhance them with descriptive elements
Gain valuable insight and a 360-degree view of what's going on in your business and transform that into well-informed decisions
Reduce time and costs spent on data analysis
It's very common for a company to have too much information and yet very few actionable insights. Our Webxloo Business Intelligence Tools are an interactive solution that automatically converts raw data and makes it easier to consume. So you can follow through on that information to improve your marketing campaigns, customer service, supply chain management, logistics, and your overall business performance metrics.
We continuously update our Business Intelligence Tools, so our clients can turn innovations into opportunities. Contact us today if you have any questions, and we will be more than pleased to answer them.