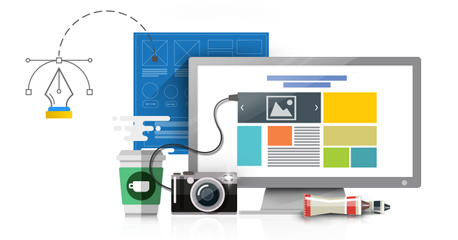 The primary goal of Webxloo's web design team is to develop a visually appealing website that is consistent with your corporate image, and supports your business goals. We use flash selectively for impact, while keeping search friendliness in mind.
Services include:
Search Friendly Website Design
Social Media Interfaces, RSS Feeds
Flash Design – can be used for stunning visual impact and user engagement
Graphic and Logo Design.
We understand that to stay along with the velocity of forthcoming trends in web design businesses should grasp the every single advancement of various tools. Our highly experienced and knowledgeable designers take a look on your website's performance and you will get a detailed analysis on the top issues that are preventing your website from increasing its online presence. With us you can increase your followers as well as their interaction within your website. Your website will be interesting to a wider range of people, not just those specifically looking for your products and services.
Technologies Used by Our Web Design Team Include:

Adobe Photoshop
Graphics editing program which allows to crop, rotate, adjust color, and add artistic effects.

HTML/CSS
HTML and CSS are the languages you can use to build and style websites.

Adobe Illustrator
A vector graphics editor is a computer program that allows users to compose and edit vector graphics images.

JAVA
Is a general-purpose computer programming language that is concurrent, class-based, object-oriented.

After Effects
Is a digital visual effects, motion graphics, and compositing application developed by Adobe Systems.

AJAX
Is a set of web development techniques using many web technologies on the client-side.

Dreamweaver
Is a proprietary web development tool developed by Adobe Systems.

PHP/ MySQL Development
Is a server-side scripting language designed for web development but also used as a general-purpose programming language.

Bootstrap
Bootstrap is the most popular HTML, CSS, and JS framework for developing responsive, mobile first projects on the web.

Microsoft (.NET/ASP) Development
Is a software framework developed by Microsoft that runs primarily on Microsoft Windows.