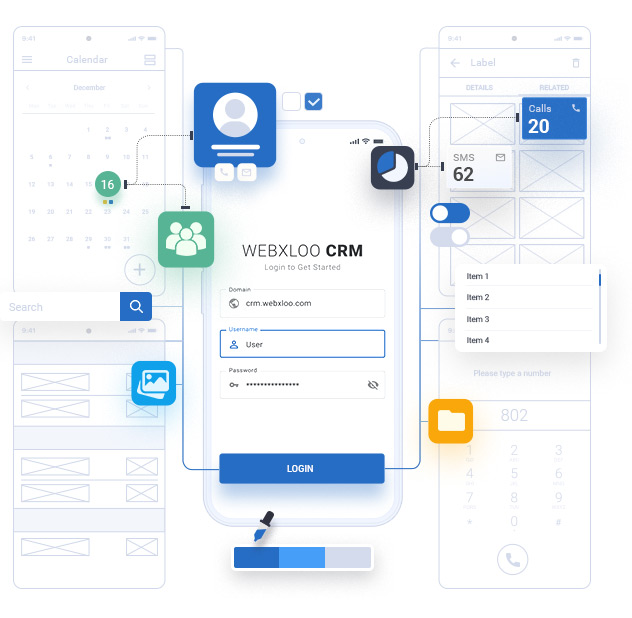 You might have heard of UI UX development. But what is UI and UX development? UI is s user interface development, whereas UX is user experience development.
User interface (UI)
The user interface is what the user sees, and touches, when using a digital service or purchasing a product – including screens and touchscreens, sounds, and light. Nowadays, kids play on iPads and grandmas follow their nephews on Instagram. But it wasn't always like that.
User Experience (UX)
The user experience is a consequence of the growth of UI design. After you navigate a page or use an app, you have experience of it. As we said, that can be good or bad depending on how the user feels about these interactions.
When building your website, layouts, forms, buttons, and images are not the only aspects to focus on. At Webxloo we believe in the importance of usability, information availability, efficiency, and user satisfaction when building a successful website.
There is an important question we ask our clients and the people who contact us: "What customers problems would you like your website to solve?" Although the question stays the same, the answers vary from customer to customer. We acknowledge the differences between our clients, and the uniqueness of each business. Once we understand where you want your users to go, and what results you want to receive, we will design a system, that focuses on your unique business objectives.
With extensive business experience and thousands of user stories analyzed, we definitely know how to turn your website into a more efficient and profitable business. If you are looking for a software company that listens to you instead of making you listen, that offers new approaches instead of patterns, and creates new ideas instead of copying the old ones, you're at the right place! Just contact us to get started.
UI Design
We provide user-friendly interfaces for mobile and web applications that grab the users attention and maintain it.
UX Design
User-functionality is at the core of every application. Intuitive navigation, easy-to-learn logic, error-tolerance, personalization and many other approaches that will prove to amaze your customers are all included.
To surpass all of your customers' expectations we incorporate:

Photoshop

Illustrator

After Effects

Axure

IOS Sketch

Uikit

Bootstrap

HTML5

CSS3

Java Script

Angular.js

Vue.js

Android Studio

WebStorm

PHPStorm

WebRTC