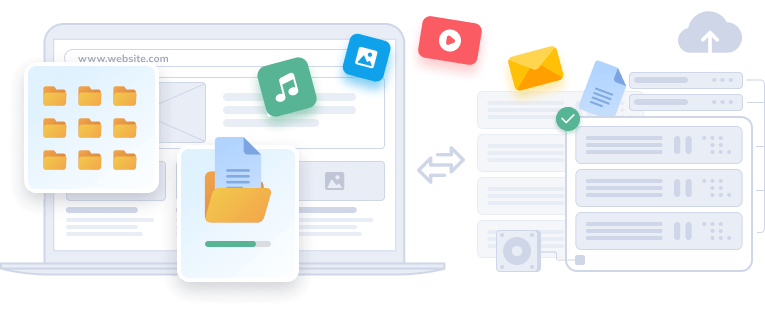 Websites are everywhere - from personal blogs to businesses, healthcare, education, and governments. These days is simply not possible to run a successful organization without a website, and as a result, people around the world demand hosting services. Managed hosting should not be treated as a one-size fits all solution as every customer's particular needs are different. We work closely with each specific customer to determine the right mix of managed hosting capabilities and technologies.
MANAGED HOSTING OFFERS A VARIETY OF ADVANTAGES:
Webxloo develops flexible software solutions to fit the needs of our clients. Our applications may work as stand-alone pieces or may be integrated with multiple third-party legacy systems that all work in harmony to achieve your goals. From the beginning, we've been focused on providing customers with the best possible service and support, which is why we're proud to offer a wide range of products and services. Whether you are trying to streamline your business processes or increase sales through new distribution channels, our solutions will work with you in achieving your goals.
All servers and applications are taken care of by Webxloo.
Decrease expenses by not having a full-time, in-house webmaster. Outsource this type of need to professionals.
You pay for what you use and nothing is spent towards any sort of monthly rentals.
Enjoy customizable storage and size, create servers with as much capacity as you want.
It is easier to deploy new platforms more quickly. There is no longer the need to validate new equipment when introducing hardware into your network.
Delivering scalability, flexibility and reliability using innovative, affordable technology solutions, our hosting plans are designed to grow with your business needs.
WEBXLOO OFFERS UNIQUE WEB HOSTING SOLUTIONS IN CONTINUOUS DEVELOPMENT:
Assurance of 24/7 availability of your website.
99% uptime reliability.
Automatic backup and restore.
Easy site administration via file transfer protocol (FTP) accounts.
Supported: PHP, ASP, .NET, JSP, Ruby on Rails and more.
Proper technology selection and structure serves as the backbone of any web development project. Our System Engineers and System Architects will review project scope and requirements and make recommendations on the most effective technology solutions to build, implement and maintain your development project.
SYSTEMS ENGINEERING CAN PROVIDE AN ORGANIZATION WITH A CLEAR COMPETITIVE ADVANTAGE:
Improved reliability;
More adaptable, resilient systems;
Reduced errors in production or delivery;

More able to manage and afford change;
Better traceability of decision making;

Reduced through-life costs;
Improved organizational learning and much more.
Webxloo provides reliable web hosting services and system engineering, recognizing that your website is critical to your business success.