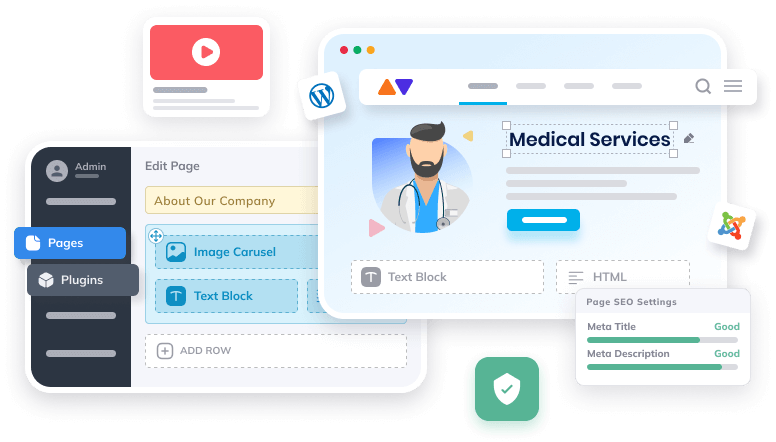 A Content Management System (CMS) is a system that is used to manage website content: create, edit, publish and distribute. Webxloo works with Joomla and WordPress, two of the most popular CMS in the market. Our content management features make it easy to create and manage your site.
A CMS make your content smarter and more powerful. One of the main benefit is ease of use. No one knows your business better than you do and Content Management System gives you direct control over the content on your web site.
BENEFITS OF CONTENT MANAGEMENT SYSTEM:
Quick and easy management. The user can quickly and easily publish online without complicated software or programming. No technical expertise is required.
Accurate content. Content is stored only one time no matter how many times it is used, the system can track everything that happens to it.
Centralized and shared content. Content is consolidated into one powerful repository, facilitating content sharing among co-workers.
Design flexibility. You can manipulate content without fear of accidentally changing the design.
SEO optimization built in. CMS Website is friendly to search engines, they can easily find, read and reference your information.
Database-driven. You only need to change data once for it to be updated throughout your site.
Approval systems. Give different levels of access to different users, and the CMS has mechanisms to ensure content is approved before going live.
Secure content. Only authorized people can access content with unique IDs.
A CMS allows our customers to benefit from a quick time-to-market and ensures independent support and long term performance. Sites that change and update their content on a regular basis give any business the appearance of being alive and more active. Webxloo can make sure you are getting the most from your website.