Quality is the main motive of our organization and we aim to maintain the standard in the services rendered. Being a client centric organization, our main goal is to satisfy the customers in the best possible manner. Our unique business models help the client to attain progress in their business. On daily basis, we communicate the progress of clients business and look forward to receive feedback from them.
Professional and customer focused approach
Whether you need to add the whole new website, create special or you simply want to edit a page, we've got you covered. We give you the whole set of necessary information. Quick, hands-on, and task-based, it is the shortest path between you and complete mastery: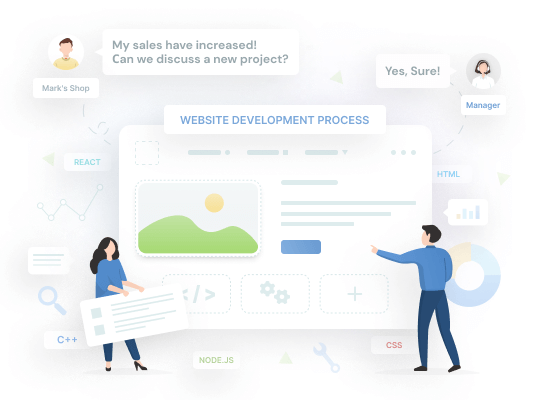 Variety of innovative tools with traceable results;
Personalized service with instant response times;
Affordable marketing packages;
Custom design from scratch;
Superior conversion ratios and ROI;
Industry proven SEO platform and so on and so on;
Experience tells us that quality improvements in service delivery and support can be achieved by introducing integration and flexibility early on in the decision stage and reinforcing them throughout the process.
Webxloo is suitable for all types of organization, whether you are a multinational corporation or a small family business. Our search for quality is a never-ending process involving the careful judgment of buyers throughout the company. We know the tools. We understand the resources. We know what works.