In today's business the need to make various processes automatic has become commonplace. It's hard to imagine business accounts, orders, documents without using a specialized software. Sales representatives actively utilize special applications for filling out and sending orders to the office straight from their tablets and mobile phones. A large part of applications comes from the websites in the form of ready to process documents. But meanwhile the relationships with customers can be, for some reason, carried out without the advent of technology.
Webxloo offers you one of the possible ways out. It's the automatization and standardization of customer relationship management or in other words the implementation of CRM system.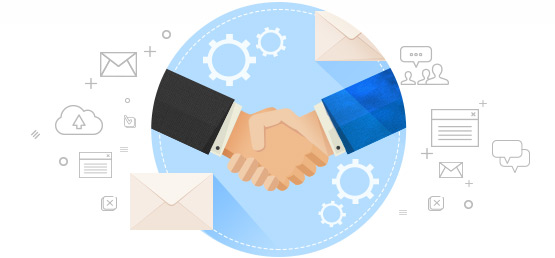 CRM by Webxloo allows you to interact with your clients and colleagues without breaking away from your routine tasks as there are all the necessary means of communication gathered in one panel. You can make calls, handle the unread mail, process the documents, etc. in our CRM software package. The reminders and system notifications available in the communication panel won't let you miss any important event.
Using Our CRM You are Enabled to:
Our CRM Workflow will Allow You the Following: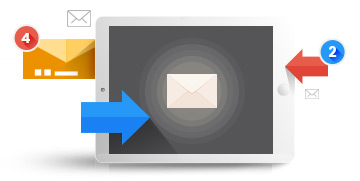 You won't miss any incoming call or request, so you won't lose a potential client. When you have a new lead the system will notify you about this. If you don't start work you will be reminded. After your leads get into CRM they will be distributed among the salespersons. Then the system will schedule a meeting or a call reminder for you related to your client. This automated process will keep everything under control, so you don't need to write down, memorize or worry about anything.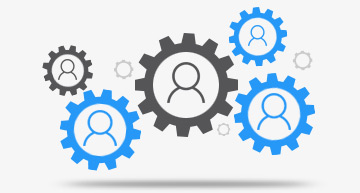 You can control your employees' work and standardize the work with your clients. Without a corporate CRM system every employee works as he/she used to by keeping the records in electronic documents, notebooks, diaries, reports or in the own memory. Contacts can be chaotic and unordered. Emails are sent to customers via both corporate and personal mailboxes, calls are made from any convenient phone. So the quality control is impossible. CRM system solves this problem. The information about all incoming and outcoming activity with the contacts is stored in one and the same repository where you can extract it from anytime.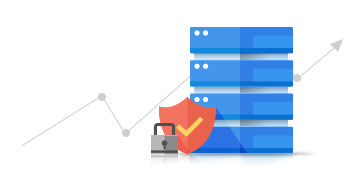 You can accumulate your statistic base. With the help of CRM system, all business information is gathered in a corporate database in a standardized form. As a result, a manager can analyze the performance statistics, make various reports, many of which are ready-made in CRM system. So you can analyze the work and plan further tasks more consciously.
So by implementing CRM business software you get ready-made solutions which allow you to start building the work system of your own. Our CRM environment is aimed to show you how to work with the client. It is stuffed with multiple ready-to-use tools which will help you enhance your work. Thus, CRM system development by Webxloo is based on the best practices and expert opinions in the matters of customer management.