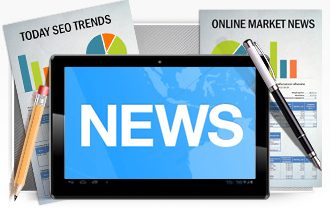 During the past two and half years, Webxloo has created over 100 internet sites. This depth of experience is what gives you the confidence to launch a comprehensive and technology rich site for your business From the initial planning stages through the final launch, Webxloo has the expertise to carry your project with skilful care and professionalism. Our team of developers follows the stages of delivery closely, with detailed analysis and reports, Q&A and in-depth discovery of the needs of the end-user.
This quality and care allow us to deliver the type of architecture and functionality that gives the end-user the greatest ease of use and thus the most pleasant experience. Improvised technical solutions to unforeseen problems are a common requirement, but the creative application of good social and communication skills is even more important. Neither capability is in short supply at Webxloo. Whether your company needs to market a new website, launch an online advertising campaign, create banner ads, or simply gather information on market trends, Webxloo satisfies all of your online marketing needs and helps you make informed decisions.
Webxloo Marketing
Webxloo is the leading software company of its industry to architect and develop the Autoxloo Online Marketing Solutions. Designed by dealers for dealers we can customize your web site specifically for your dealership needs. Autoxloo is so easy to use that the least savvy computer users can upload and manage their inventory or product line with minimal training. With web based access you will be able to manage your site in real time, no more waiting for items to post. The Autoxloo wireless solutions are revolutionizing the Dealer Management Systems by offering a highly effective tool to remotely manage your office at a unbeatable price.
Webxloo is continuously working hard to bring you the best value at an affordable cost so you can focus on the sale of your inventory and leave the online marketing and traffic generation up to us. Webxloo utilizes the most advance design platforms for designing and development of all its products. In the near future we are working on a Joint Venture to introduce other products, such as the AutoBestSeller , which will work in the same capacity of existing online lead generation tools. With such advanced automation and lead generation products we expect to establish partnerships with local and national Credit Unions, insurance agencies, parts and service providers and more automotive related services. Register at Autoxloo today and be on your way to a more profitable tomorrow!