As a successful business owner, you likely engage in some form of email marketing, but you may be uncertain as to whether or not your campaigns are compliant with CAN-SPAM regulations. In order to protect your business you need to ensure that your emails comply with the law.
Any violation of CAN-SPAM rules can set you back in excess of $15,000 in fines. Webxloo's compliance program is designed to help dealerships avoid these unnecessary situations.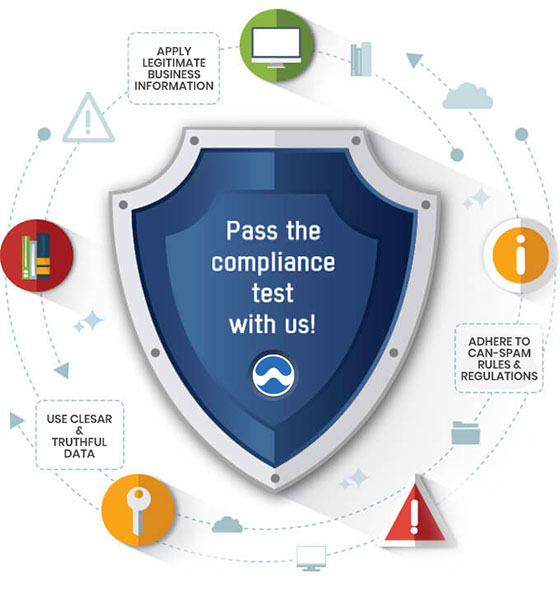 Every email marketing campaign must follow certain regulations in order to comply with CAN-SPAM:
Use just your actual and legitimate business information. You can only promote your own domain, not someone elses.
Your subject lines must be clear and truthful. Don't be a dishonest or shady merchant and get involved with unnecessary CAN-SPAM violations.
Reassure people that you are not a scammer and include a real physical address in order to keep the conversation going with your potential customers.
Don't forget to include an opt-out feature for those subscribers who no longer wish to receive communication from you.
And last but not least, when people ask to be taken off your list you must respect their wishes and remove their email address from your database. After they are removed you cannot sell or rent that email address to anyone else.
With Webxloo's Compliance program your business will be compliant with all the state and federal regulations so your customers will know that their privacy is maintained and safeguarded. Your clients will be able to choose how your business is going to contact them: by phone, sending e-mails, direct mails etc; and how their information is secured. Call us today to help you pass the compliance test!
Last updated on December 16th, 2019