The only constant in the SEO industry is change. Almost every day there is something new to learn whether it is coming from the search engines, website security, users' behavior, or new technologies.
In our SEO blog, we are covering the most important trends and topics that can affect your online visibility and positions in search engine result pages. This article is devoted to Google updates and news of 2019 October. It's a quick run-through of the most remarkable events that have happened over the last month: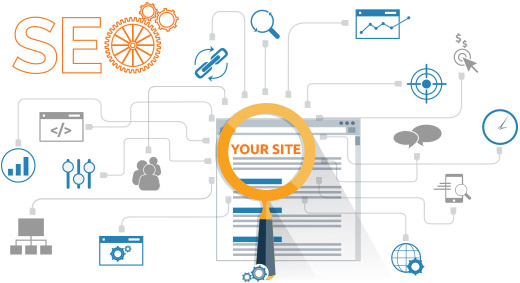 Google Checks Http Status Codes Before Indexing or Rendering the Content
At one of October's Google Webmaster Central Hangouts, Google's John Mueller was asked whether or not Google looks at a status code before proceeding with indexing content.
The answer was yes, it does. The code that Google looks for in particular is a '200' status code which tells that a page is valid and is ready to be indexed.
Mueller also pointed out that if Google sees a redirect (a 300-group), a client error (a 400-group), or a server error (a 500-group), it wouldn't even bother to index the page further.
Google Was (Is) Having Issues With New Content Indexing
On late October 16, the community was alarmed by the signs of new content not being indexed on Google. The search results for such giant content bakeries as The New York Times and The Wall Street Journal that produce new articles every twenty minutes or so, looked like their last posts were hours ago.
After some back-and-forth, the issue was confirmed via the Google Webmaster's Twitter page on October 17 and deemed resolved later that day.
Despite such a prompt reaction, some websites were still having issues with their new content being indexed even after Google confirmed the issue is gone. It remains unclear, was this caused by the incorrect work in Google filters or there were some problems with crawling and indexing new content, but for now, it's better you stay on watch for any signs of improper content displaying.
Google Introduced User-generated Images in Product Reviews on Google Shopping
It goes without saying that buyers trust other buyers more than sellers. That was one of the reasons why Google enabled previous customers to upload photos of them using, wearing, and loving your products in reviews.
This new feature is not a default one, to start displaying user-generated images in your Shopping ads, you need to update your Google Product Reviews Schema with newly added element that will contain links to images of the product supplied by the reviewer.
You need to also make sure all the images, as well as reviews, are compliant with Shopping review and image policies.
By date, only US mobile users can add this feature but Google plans to expand availability over the next months.
Google Might Be Testing the URL-less Search Results
This controversial Google 2019 update that we might be seeing in the nearest future will result in hiding the URL of the page form SERPs or even a domain name.
Such an update can become a double-edged sword for users. On the one hand, the 'big names' will not influence the user's perception of the given page, but, on the other hand, the total removal of the URL will make it difficult to verify the legitimacy of the source before clicking on it.
Although this Google update hasn't been either released or announced yet, this sneak peek might mark the fundamental change in the SERPs' appearance.
Google's BERT Is Out
On October 25th, Google introduced its new search algorithm called 'the biggest leap forward in the past five years, and one of the biggest leaps forward in the history of Search. This update is about to greatly impact how search results are formed, consequently, it will affect many websites. Its name is BERT.
BERT stands for Bidirectional Encoder Representations from Transformers and is applied to further improve search results and make them more relevant to what users ask. BERT will process all the words in a query in relation to each other considering their order. Before this update, words have been processed separately one by one. Such an approach could result in misunderstandings thereby the search results didn't exactly match the initial query.
With the addition of BERT, machines will be able to better understand the subtle nuances of language and return more accurate results. For now, BERT affects queries performed in English but Google is planning to expand it to more languages in the future.
Approximately 10% of all searches will be impacted by this Google 2019 update so beware of your website traffic fluctuations.
The Last Word
This was the list of October 2019 Google updates. Continue to follow our SEO blog to be up to speed with SEO news that can affect your website performance. If you want to rank for keywords and be qualified as a reliable source of information in these fast-paced and ever-changing conditions, contact us now.