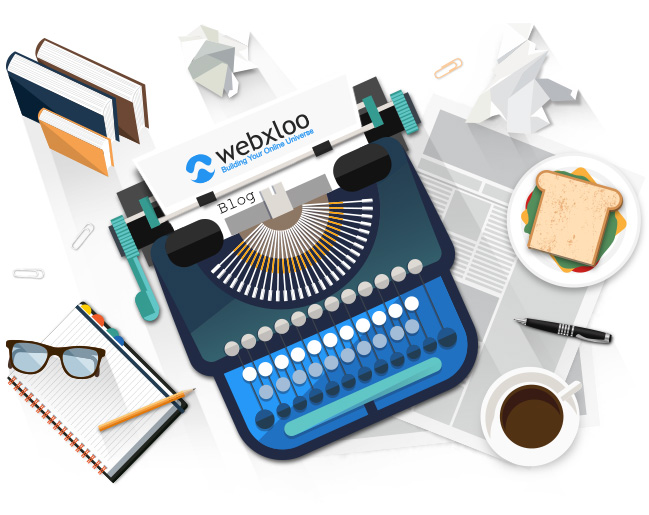 Getting a quality professional design for your website is worth all the time and money, and even the efforts that you put into. However, what real benefits do businesses enjoy by having a professional website? Especially, it is important for an ecommerce business looking to hire Magento Developer based online store. Is it worth it to spend it all on a professional website for a business? Our call is YES. Let us know why.
Acts as an online brochure
Have you seen a brochure, or ever got a chance to deal with designing a brochure. Companies spend millions on it, just to have people see it, since it features everything about the company, what it has to offer, and how to get in touch with the company. Additionally, you can also check out the work done by the company, awards achieved, and certifications received by the company. Herein, you can grab the potential customers, once they get to see your products or services online.
Covers a wide target audience
On an average 3 billion people use Internet on a daily basis, and 90% of them are potential customers for one or the other business. In fact, within 1 year of visiting the website, a prospect does contact the company, and gets converted into a regular customer.
Value of business gets enhanced
If trying for a business loan from quite some time, a creative website can be good enough in impressing the bank manager, who might get convinced looking at the website credibility.
Generates a lot of buzz around
When thousands of visitors are looking at your website, you also have influencers and experts in your arena looking at you. They might want to collaborate with you seeing your amazing presence online.
Provide informative evergreen content
Website is the best way to provide information on a lot of things, which remains evergreen for life. This results in people coming back over and over again, whenever they want to revisit the information.
Present all day long acting as a reminder
A website runs round the clock without any intervention, without any physical setup depending on manpower to operate. There is no fear of website getting locked up, or needing any kind of supervision. You are always in front of your business partners and customers, any day any time.
Acting as a bridge of communication
Through a blog section on your website, your customers are kept informed regarding the informative content, photos, events, promotions, products, and offers.
An ongoing customer support for life
Through a ticketing system on the website, you can address all the customer queries, and solve all kinds of doubts going in their mind. You can have an FAQ section solving all the common doubts. While for complex technical queries, customers can directly get in touch by raising a ticket.
Have a professional email in place
You might have multiple email ids. However, for a professional email you do need to have a website. It delivers a nice professional impression, leading to building trust in the minds of potential customers.
Promotions through regular press releases
There are so many press release sites available wherein you can submit press releases for free, or for cheap rates. This results in your business gaining exposure every now and then. Also, there are businesses that have gained millions of YouTube views just because of press releases.
Blogging is a good way to gain traction
Write articles on topics you really love to blog about. There are so many topics to blog about with the likes of animals, science, skateboards, cars, holidays, photography. You can even monetize or gain audience by blogging about a lot of things. So, what are you waiting for? Just start writing about anything you like.
Present an opinion through the website
When you have strong opinions regarding certain things, you can have it shown on your website. People after hearing or reading your strong opinions will be influenced to hear more about you. If you have a voice to rise, just showcase your judgments.
Brand identity gets a consistent value
With consistently good website, you can have the brand identity sustained through your website, wherein your business will speak a consistent language leaving a visually lasting impression.
So, geared up for your professional website?
There are even more reasons why you need to have a professional website in place. However, we have covered all the important reasons, and they are just about enough if you really plan to take your business on a whole new level.
About the Author:
The author is Harshal Shah, CEO and founder of Elsner Technologies Australia, a global IT consulting firm with expertise in Magento development and delivering IT solutions on Web, Mobile and Cloud. He is a tech evangelist with a reputation to provide optimum solutions for business automation and solving real life problems with the power of IT. Hire Magento Developer from Elsner to build your online stores and Grow your business with our ecommerce services.