The US e-Commerce market is growing rapidly and continually. In 2019 it has accounted for almost 11% of total retail sales. While the numbers don't indicate the end of physical stores yet, e-Сommerce being on the rise calls for retooling your business. Standing on the threshold of a new decade, it is safe to say that you can't maintain a successful brick-and-mortar business without an online representative that will do half the job. With customers being fully capable of moving through the first stages of the sales funnel online, their buying behavior has changed forming a numerous audience called ROPO customers.
What is ROPO Behavior?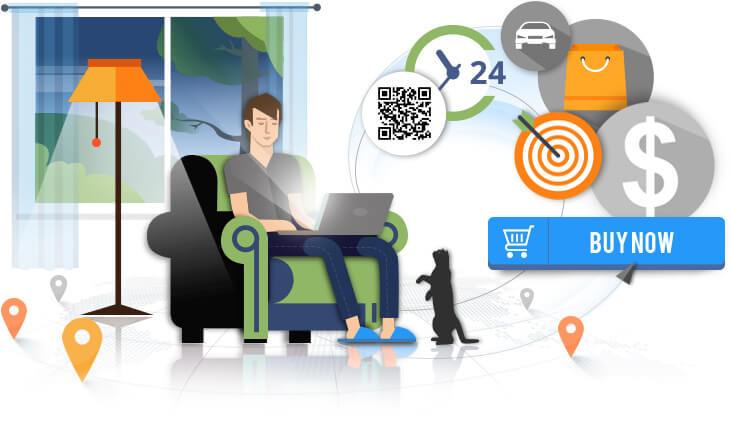 ROPO stands for Research Online Purchase Offline. It's a type of customer journey at which products are being looked for, studied, and chosen on the Internet but later purchased at physical stores.
ROPO customers are carefully harvesting the needed information by interacting with multiple online sources such as e-Commerce platforms, business websites, review sites, social media, etc, prior to charting their course to retail brick-and-mortar outlets.
How to Cater to Research Online Purchase Offline Customers
To grab a slice of the pie and meet this rising demand, you need to enable your target audience to take all of the steps needed for comprehensive online research.
Doing so is possible only through strengthening your online presence and making it easier for customers to search, sort, see, hear, compare, order, read descriptions, recommendations, reviews, delivery and return policies, and get driving directions to the physical store that is the closest to their location.
Implementing e-Commerce software solutions backed up with social media, a Google My Business listing, review sites, etc, will help you to effectively meet ROPO customers online and further guide them towards the offline purchase.
Scale Up Your Business with e-Commerce Software Solutions
The main reason why people prefer to research online is the capability of having access to exhaustive information about the product they want to buy and everything in between. To make the online research process more convenient for today's impatient and demanding customers, your website has to be tooled up with the following:
Advanced Search
Filters
Saved Searches
Detailed Descriptions
Good-quality Images
Products Comparison
Multi-currency Pricing
Estimated Shipping Cost
Language Choice
Responsiveness
Shopping Cart
On-site Payment Processing
Live Chat
Feedback Forms
SEO is a Catalyst
The e-Commerce software solutions are an engine behind your website scenes that will help you to equip ROPO customers with the information they need to appear at the front door of your retail outlets.
However, there are many similar businesses within your niche that also compete for online visibility. In order to remain on top and outperform your rivals, you need to reinforce your positions with an SEO strategy.
Webxloo is Your e-Commerce Solutions Provider
Keep your store always open for online-only or ROPO customers and sell more with Webxloo e-Commerce software solutions. We have already built full-service e-Commerce software platforms for many businesses in highly-competitive fields including automotive retail, clothing, and food industries. Check out the websites we have developed for our customers in our gallery and contact us if you want one for yourself.
Last updated on June 22nd, 2022