Every Internet user hates a the slow website. When they browse a site and it takes too long to load, the blame partially falls on the browser as a cause of this experience. To avoid being blamed unreasonably and to set the bar high for website owners, Chrome is planning to flag websites that typically load slowly with a badge to make users aware before they navigate.
When Will the Update be Rolled Out?
The exact timing has not been specified making this Chrome announcement more of a warning for all of the websites that currently don't provide the needed quality of experience.
Google hasn't even decided on what form the badge will eventually take but they are planning to experiment with different options and will probably test them in beta to see what works the best. The sneak peek illustration they included in the article gives a basic understanding of how it will look after the official release: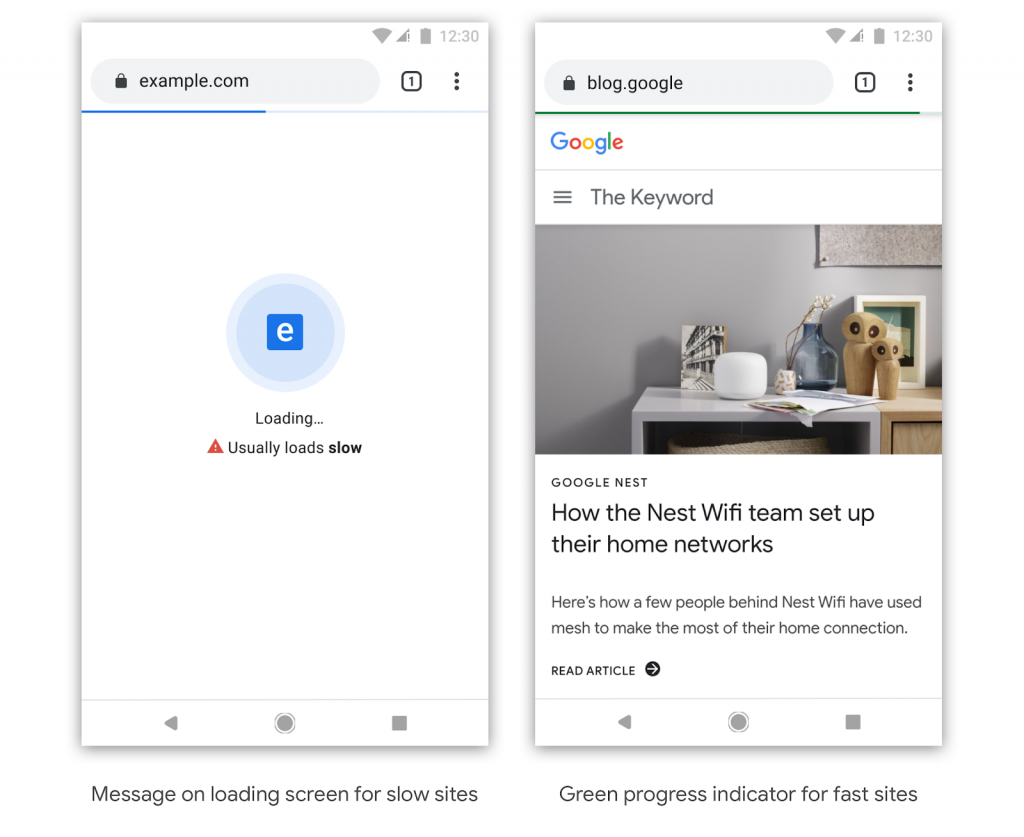 How Will They Determine It?
Presumably, Chrome will collect historical data to see the tendency of how the website loads over a period of time. Later, they want to display information if there are other causes of slow loading such as current network conditions or the device that is being used to access a website.
Don't Wait To Speed Up
By making this advanced notice, Google is doing a big favor for many businesses with an online presence that put off improving website speed.
As a website owner, you should understand that you can't optimize website loading speed overnight, there is a fair amount of time and effort required especially if it's not clear what exactly causes your pages to load slowly. With this announcement, Chrome allows you some time to actually find the reason(s) behind your website running slow and make the required amendments before Google starts the flagging process.
It seems Google will never get tired of challenging website owners to prove they are good enough to be on the top of the search results. With each algorithm update, Google improves its ability to analyze the web resource and adds more requirements.
Many of the recent Google algorithm updates were targeting content quality resulting in a substantial drop of traffic for websites with poorly written content. In the beginning of October 2019, Chrome announced they will block mixed content on HTTPs pages to ensure safe browsing. This recent Chrome update is aiming at website speed optimization as a very important ranking factor.
Stay Tuned
At Webxloo, we keep on the watch for every update and constantly monitor our clients' websites analytics for any traffic fluctuations that weren't caused by our actions. While keeping the data private, we occasionally report about the changes we noticed that can affect any website's positions. Stay tuned to our blog to be up-to-speed or contact us to talk about your website speed optimization.
Last updated on January 6th, 2020