Google is one of the most powerful search system on the Internet. It gathers millions of users all around the world every hour. Many people are surfing there and are about to find reliable business for a reasonable prices. Webxloo can help you to build your Google+ account wisely. We are always ready to participate on you success achievement. Share this article in order to get a wise tip on your way of building business.
On our earlier articles we talked about SEO importance for every website and how it can help to increase your Google visibility. Set of right words obviously lead to your page, but they are important not only for SEO. Today we will tell you how is vital to have active Google+ account, and what can spread your website all around the world.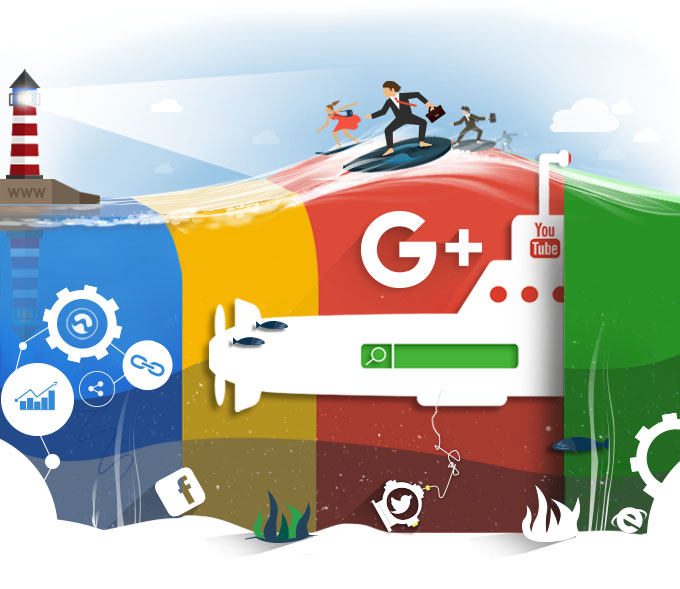 Imagine that every day you have at around +30 new active users that shares your videos, latest posts and advert your website. It's not just a dream, because Google+ posts are more visible and sharable than Facebook or Twitter ones. It happens because Google is the dominant search engine on the Internet. It is going to reward those businesses that play in Google's space. So don't hesitate to share your latest information there and catch new clients directly from the Google.
One non less important thing that proves effectiveness of the Google+ is that it connects personal profile to a website. You can use your account for quizzes of talks about your business. It's great for building a personal style and become closer to people.
If your business have a great number of interesting videos about your products & services, it's a great opportunity to share it with a wide audience. Google+ is also integrated with your YouTube channel. Post your videos and raise watches. It is another great way to get exposure via videos on your account.
Don't hesitate to contact us in case of any additional information, we will provide you with the best products & services.