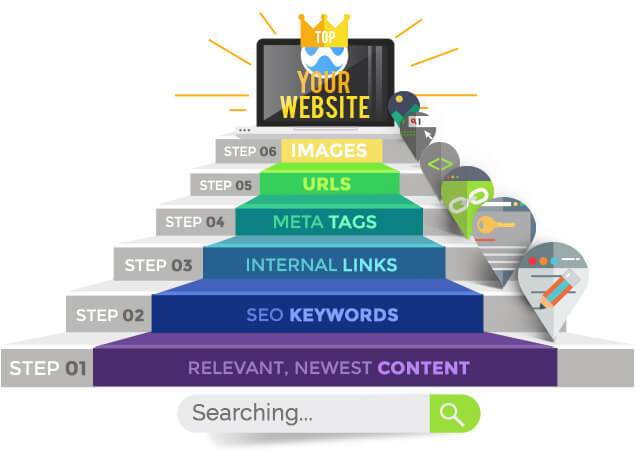 Choose efficient on page SEO for the beginners and giants with Webxloo
While someone is trying to unravel the mystery of 200 Google's ranking factors, Webxloo is completely ready to improve your website ranking in Google, Bing and Yahoo.
Though an importance of professional approach to SEO is more than obvious, there are still those who get it all wrong.
SEO is a combination of 2 parts: on page and off site optimization. These two SEO techniques are closely connected and the highest conversion rate can be reached only by using both.
WHAT IS ON PAGE SEO?
On page optimization is a set of measures aimed literary at improvement within your website. It is fundamental and a first step you need to take. Nobody throws a party at unfinished house. The most important and noteworthy on page SEO techniques are:
First-chop, relevant, newest content
The content of a website is what customer comes to see. Search engines are very attentive to users' behavior. When users visit your website, mostly stay there for 10 seconds or less and leave, search engines will notice such manner and drop your page down. So the goal is to improve your content on a sustainable basis.
SEO keywords within pages
Keywords are very important to track your website among many others. You need to know your target audience and what queries do they use to find products you offer.
Internal links
Internal links are hyperlinks lead to another page of the same website. Aside from it helps users to navigate better, it increases time on site - both indicators are perceived as positive by search engines.
Meta tags
These are the same as well-known (thanks to blogs) tags, but hidden from user's sight. Search engines identify meta tags as a description of data placed on page. Written correctly, they can have a very real impact on search engine results.
URLs optimization
Customers don't like to click on uninformative, hard-to-read links. Instead good-crafted, descriptive URL gives understanding this link leads towards what users are looking for. The result of URLs optimization is good perception of page by users, increase of clickthrough rate (CTR) and, ultimately, high website ranking.
Descriptive images, videos, charts and schemes
Users like not only to read, but to watch. Meaningful illustrations, videos on YouTube, leading to your website can really work in your favor.
Webxloo can cover all these points for your brand. Our cooperation will result in usability of your page, high conversion rate and website performance.
---
If you want to boost your business, contact us today!