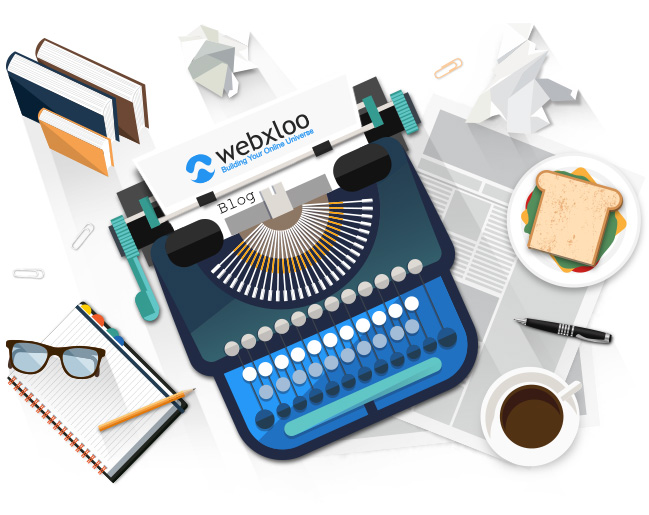 10 Must-Have Features of Workflow Management System
Both the large and small scale organizations are looking for a reliable Workflow Management System (WMS) to improve their productivity and revenues. Usually, they quickly search on Google and choose a system that offers a ton of features. But this is a wrong approach. Most of the Workflow Management Systems available on the web won't be able to fulfill the requirements of a company and bring everything to a dead end.
As a company owner, you should demand a system that fits your organization's needs like a glove. Although it is difficult to choose the tailor-made workflow management system for an individual business, you can opt for the one that can offer you the relevant features as per your company's requirements.
So, in this post we will share some of the key features of Workflow Management System that will help you accomplish your organizational goals with ease.
1. Cloud-based software
Always look for a WMS that offers a high-end cloud-based technology to your business. This feature provides accessibility to your employees and other team members. It allows you and your team to get approvals and access the data and reports from anywhere at anytime. Cloud-based technology also gives your business database a safe and secure environment to a great extent.
2. Creating simple business processes
Developing a workflow process is not as easy as we think. A manager faces a lot of difficulties while creating processes for their business. They may get trapped into the mixed reactions of approvals and denials either from their team members, employees or end users. In order to stay productive, you need to opt for the best Workflow Management System (WMS) that can help you create simple liner loops and keep the complex processes in the background.
3. Role-based access control
Most of the workflows contain some sensitive information that can't be shared with all the team members. Thus, a WMS system enables people to tweak the accessibility of their workflows- as what an individual user sees and edits can be customized with ease. In fact, you can also edit the access control of your business processes, without even breaking any historical requests.
4. Simple & intuitive form builder (WYSIWYG)
When it comes to designing a form, you should make sure that your users can fill it out the time they see it. This means a form designer needs to create a simple, engaging, and user-friendly for giving soothing user-experience.
Luckily, Workflow Management System comes with an inbuilt WYSIWYG form builder that lets you create intriguing, professional looking and super-friendly forms, without any heavy lifting.
5. SLA Status Indicator
There are tons of WMS technologies available on the market that offers a host of features, but make sure that you choose the one that allows you to check the task status on the go. Choose a system that incorporates automatic email alerts feature to tell the next person in the sequence that the specific process is ready from his/her end.
The system keeps an eye on each and every aspect of a process and tracks its progress in order to make improvisations in the existing business processes. In short, always choose a WMS tool that comes with SLA Status Indicator.
6. KPI-enabled Reports
You should look for a WMS technology that comes with KPI-based reports functionality. The feature lets you know the possible loopholes within your business process. Then, you can analyze them and find out their relevant solutions. Plus, it lets you gather more information about your complex business processes with ease.
7. Parallel Workflow Patterns
Generally, all workflows are sequential, but some work in parallel. Some workflows include tiers of processes that need to be performed in a determined order or a combination of process types. Therefore, it is imperative for you to opt for a WMS that can help you create accurate workflow patterns, without even affecting any particular structure.
8. Cloud Services Integration
Every business workflow includes different sorts of documents, cash-flows, sales reports, contact details, calendars, etc. that can help you perform the business processes with ease. Therefore, search for a Workflow Management System that integrates reliable and powerful cloud services.
This feature will store and manage all of your data and other files in a secure environment. Some of the best cloud bases services including:
SalesForce
Quickbooks
Google Calendar
SAP, etc.
9. Quick Notifications
Streamline a robust workflow management system that will notify you via emails and push notifications on your mobile phones to remind you about the forthcoming approvals. Even, one can customize the received notifications in minutes.
10. Cost-effective
The most reliable WMS technology operates on monthly pay-as-you-go plans for their end users. This means the fees are all inclusive of existing cost and you only need to pay for the number of people who are using the system.
Conclusion
The features mentioned above in this blog post will help you select the best Workflow Management System for your business. The WMS tool lets you automate your business processes to boost the efficiency, productivity and bottom line of your organization.
About the Author:
Andrew associated with Syscon-Inc., a reputed company that provides workflow automation management system with 100% guaranteed client satisfaction. Connect with social profile on Linkedin and Twitter.