Webxloo unveils its most recent automation tool: the A.I. 'Bubble' Virtual Agent. Our virtual assistant is able to answer the simplest question as to "How do I register" to "Process my Payment for my Purchase" through the interface for signed in clients and send through an email notification of the actions completed by the agent.
Imagine continuously improving the communication process with each client in the way they wish to be replied to with zero delays and laser focused content delivery. Collect data through chat conversations to analyze and determine whether past outcomes were successful and retrain your Chatbots to produce better responses.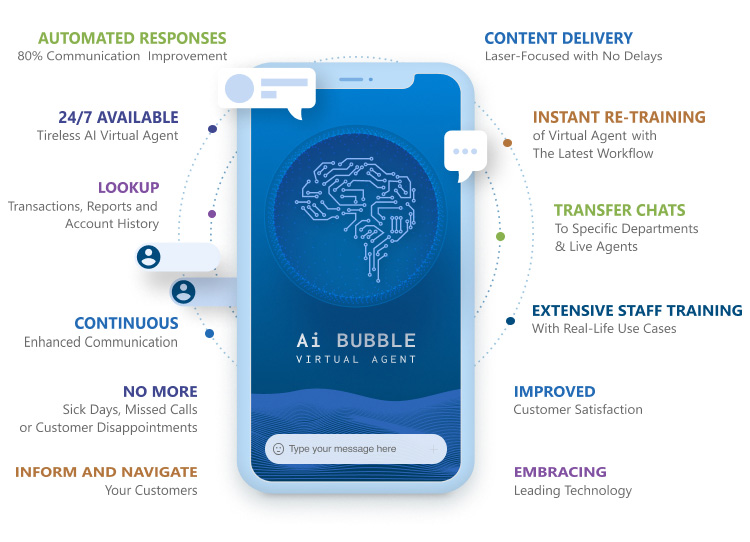 Each engagement can be transferred on demand to a specific department and placed in chat queue to correspond with a LIVE AGENT. Inform your agents with the history of request leading up to the transfer and additional information related to the specific client's status for a more rapid and purposeful interaction.
Embed the Artificial Intelligent "bubble" Agent into your website, mobile app, social media and streamline the communications into one channel allowing for easier staff training and scaling of your business.
Become the technology leader and set your business apart from your competitors by deploying the Artificial Intelligent Virtual assistant for your business.
Request a demo of this feature today.
Last updated on June 17th, 2022