Webxloo CRM provides you with an organized approach to better engage your customers, keep track of your sales team activity, respond in near-real-time and coordinated fashion.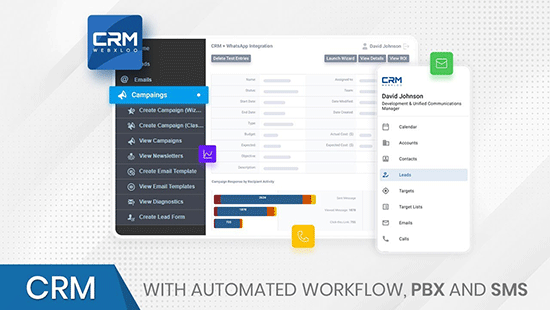 Our core features such as Mobile CRM, Lead Escalation Wizard, Round Robin Lead Assignment, Billing & Invoicing, Calls & SMS, Desktop Notifications, Booking Calendar Integration, Behavioral Buying Analysis, WhatsApp Integration, Workflow Management, Lead Management, Sales Event Campaigning, Synchronization with MS Outlook, Lead Navigation, Google Maps Integration, Built-In Surveys & Charts, Integrated Chat System will help you to manage leads and improve conversions.
NEW FEATURES FOR 2022 HELPING YOU REDUCE COST AND IMPROVE PROFITABILITY: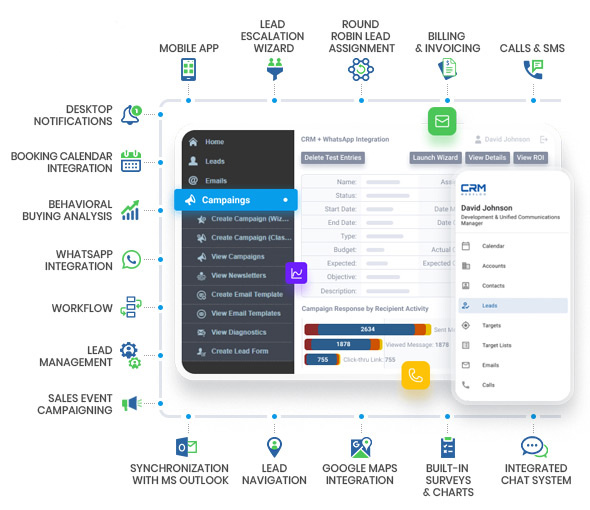 Enhanced Interface
Experience first-hand the changes and the easy-to-use features
Access your CRM from the PC or mobile devices seamlessly
Stay connected with your customers and meeting calendar from anywhere

Appointment Scheduling Integration

Smart scheduling workflow
Allow your customers to dynamically schedule an appointment
Reserved availability to prevent double-booking

Desktop Notifications

Instant notifications on incoming new emails, chats, and leads
Synchronize mobile CRM alerts and notifications
Utilize the hover over feature to view more information
Webxloo is committed to continuous improvement of its products and modules of which we are excited to announce the upgrade to the CRM system. The new version will allow you to better engage your customers and keep track of your sales team activity and utilize the built-in workflow engine.
Contact us today to initialize your CRM!
Last updated on June 17th, 2022