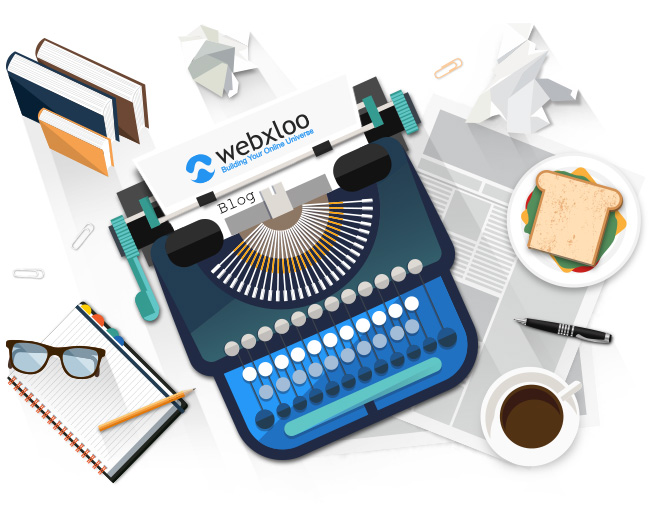 "All of our operators are busy. Please continue to hold".
If you're a fan of the Friends sitcom, you may recall the episode where Phoebe was on hold for two days in order to have her phone repaired. Of course, that was an overstatement and it was intended to be funny. But it would be no exaggeration to say that customers hated to wait on hold back then (almost 22 years ago, can you believe it?) and they hate it now.
The only difference is that now they hate it even more. In 1997 customers didn't have much of a choice: you could send a handwritten letter and wait for weeks to get a response, or you could dial a number and be "the next caller" for a couple of hours.
But many things have changed since then, and the phrase "prompt reply" now has a new meaning. Today's customers expect conversations to happen when, how and where they want. Otherwise, they'll simply talk to another vendor.
There are two more things that should be mentioned:
1. In 2019 customers expect a response within 10 minutes or less
According to recent surveys (and thousands of Facebook and Twitter posts with hashtags such as #badcustomerservice, #poorservice, #onhold, etc), more than 60% of consumers define "immediate" as within 10 minutes.
82% and 90% of pollees said they expect an immediate response when dealing with sales/marketing staff and with customer service departments respectively.
As can be seen from the hashtags above, the rise of social media cuts both ways. You can generate some good "word-of-hand" advertising from happy customers, yet at the same time you can be "bashtaged". A bashtag is a negative comment with your company's hashtag or name.
Type in an #onhold hashtag to see how today's customers don't restrain themselves from expressing resentment online. And they have many ways to do it.
On the other hand, you have many different ways to offset it. One of them is live chat software that enables you to answer questions within those 10 minutes, whether it's marketing, sales, or service-related inquiries.
We'll come back to Live chat a little bit later.
2. Consumers expect a more personalized experience
Think of traditional marketing methods: Print, radio, and television. Is there any room for two-way conversation there? You are delivering advertisements to a non-target audience, hoping that your message will eventually hit the mark. Disregarding this is expensive and the effectiveness of it is hardly measurable. Moreover, this is not what customers want and expect.
After decades of cold and impersonal buying experiences, and thousands of sales pitches, customers are longing for human-to-human interactions and more personal attention.
They have moved from a one-way street of traditional marketing to a two-way street of online interaction. Have you followed them?
Here is the question:
Where do most of the conversations on the Internet occur?
Actually, we have already given you a hint of the answer above. But if a blue "F", a bird, and a violet orange camera popped into your mind, you're heading in the right direction.
Social media has already developed into something more than a place where people say hello to each other and share their pets' photos.
So here's what we've come to so far:
Conversational Marketing
is a strategy for creating a two-way dialogue between your business and your audience, and designing it around the needs of the customer. It is the ability to participate in one-on-one personal conversations on your website and across social media platforms.
Conversational Marketing consists of 2 key components:
1. Live chat software
How many times have you been about to leave a website when a small window popped up saying "hi, how can I help you today?"? It often works in making shoppers stay a little while longer.
47% of users said that Live chat had at least once helped them to complete their check-out on a ecommerce website. And if it wasn't for Live chat, they'd certainly leave. Let's see, 47% of 10 000 visitors is 470 leads, which seems like quite a few, doesn't it?
Live chat is a very powerful support and lead generation tool that helps you to solve your customer's issues promptly and keeps them on your site longer. Also, it provides a warmer, friendlier experience of being important to a company as an individual and not just as another number.
Social media is a great way to build relationships with your customers. Social media management allows for continuous communication that will eventually lead to a purchase.
It does take some time, but it also creates a more personalized buying experience and gives customers the individual attention they are so looking for.
The last word
Today's customers are different. The price is no longer the major factor that affects purchase decisions. In 2019 consumers will much more likely buy from a company that puts efforts into making their life easier and less busy. For example, a visitor is on your website and he/she wants to know what is the company's working hours. Instead of scrolling up and down, he/she can just ask a support rep via Live chat. And a conversation occurs.
Our Webxloo marketing team can help you with setting up social media accounts as well as implementing live chat software to always be there in real-time. If you have any questions, feel free to give us a call or use our Live Chat in the bottom right corner of this page.
Last updated on December 10th, 2019