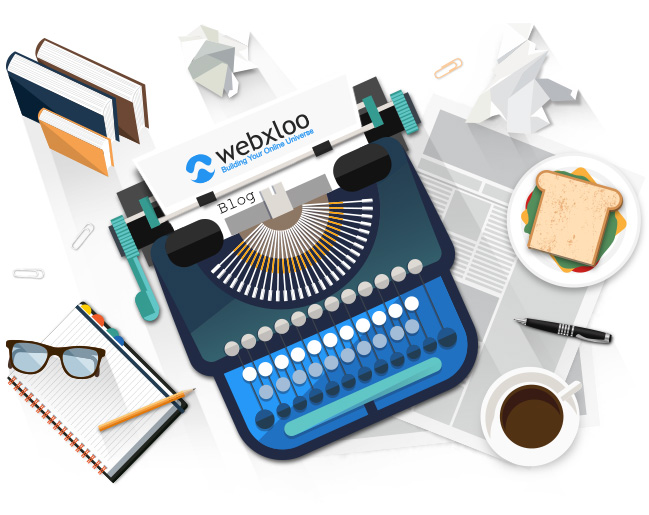 Search Ranking Factors that will dominate the next year
This year, we witnessed lots of major Search Engine updates and large-ranking movements.
Firstly, the Google's mobile friendly update, the major Penguin update, Possum update and most importantly the ads update (which removed the entire right-column of ads and rolled out 4 ads on the top). And as a result, the CTR (click through rate) for both paid as well as organic results was negatively affected, especially on commercial searches.
This year, the ads update was the only change that came as a surprise, while the rest of the Google major updates and minor tweaks were predictable to certain extent.
The whole SEO community keeps an eye on how Google is changing the search results and evolve their marketing strategies accordingly.
By keeping a track of routine changes in search results we are not only able to understand the preferences of search engines, but we can also anticipate the changes in the future, and modify our SEO strategies to rank above the competition.
Based on the SEO recommendation from industry experts, here are the Top SEO Trends for 2017 to watch, and optimize a website accordingly:
Optimizing for Mobile
Mobile optimization means to ensure that visitors accessing web from mobile devices do not have to struggle while finding and reading the content of your website.
With every passing year people are getting more and more dependent on their mobile phones and tablets for almost everything they do online (reading, searching, shopping, socializing, paying bills and lots more). And in this scenario, having a website that is not designed to account for different mobile screen sizes, functionalities and load times is like purposely pushing your users away. 
In 2017, marketers have great opportunities for connecting with this large-segment of targeted users simply by making sure their websites are optimized for mobile.
For example: Google introduced AMPs open source to create mobile friendly version of websites that are easier to index and faster to load while using eight times less data. Such mobile versions are also known to rank higher on Google search results even on a desktop. Not necessary AMPs alone do the job, such preference of Google for mobile friendly websites calls wix, shopify, wordpress and other website builders into action and develop websites that are compatible for all sort of mobile devices.
Targeting Voice Search
The popularity of personal search assistants like 'Siri and Cortana' and launch of new tools for voice search on PC by chrome have changed the way Google searches are performed.
In December 2015, a survey conducted by Mindmeld discovered that around 60% of respondents were using voice search on their mobile phones. And ever since, there is a continuous rise in the popularity of voice search tools. It is estimated that by 2020, voice search can contribute to over half of all user searches. Therefore, next year 2017 brings the biggest opportunity for search marketers in voice search.
Here is an example: When a user searches for a salon over voice search, he would probably say, 'find a salon near me.' As a result, he will get the business directory listings of all the salons in his local area. So, the online business listings which were not showing much benefit in SERPs for quite some time are now potential of bringing more business with the popularity of voice search.
Creating Dense Content
Flooding the web with content is now an outdated marketing strategy. Web is full of resourceful information for almost every topic under the sun. Users are overwhelmed of repeatedly reading same info written in the similar style. And looking at this difference in the user behaviour and the devices they use to explore web on the go, Google is now expected to modify the search in a way that users do not have to surf through unnecessary information and be able to quickly land at the precise info they need.
In 2017, Google and other search engines may start preferring the websites with an improved content strategy. It means those websites/webpages that do not move around the information just to keep user busy and rather immediately solve the user query by providing useful information to the point. So, unlike now, marketers would need to focus on creating short and dense content that delivers useful information to readers in shortest reading time.
Apart from these top search ranking factors for 2017, High quality links, Incorrect Robots.txt, Browser Caching, Microformats, Brand Searches, Bounce Rate, Page Load Time and HTTP Page Requests, will also remain to be critical determinants of analysing a website quality, which should not be ignored in 2017. Hence for a marketer to get higher search rankings in 2017, it is must to analyse all these ranking factors closely and design super-actionable strategies accordingly.
About the Author:
Dylan Moran is a digital marketing expert who enjoys writing about helping small businesses be successful with their Internet and social media marketing objectives. He has extensive experience in community management, social media consultancy, child safety, and crisis management.