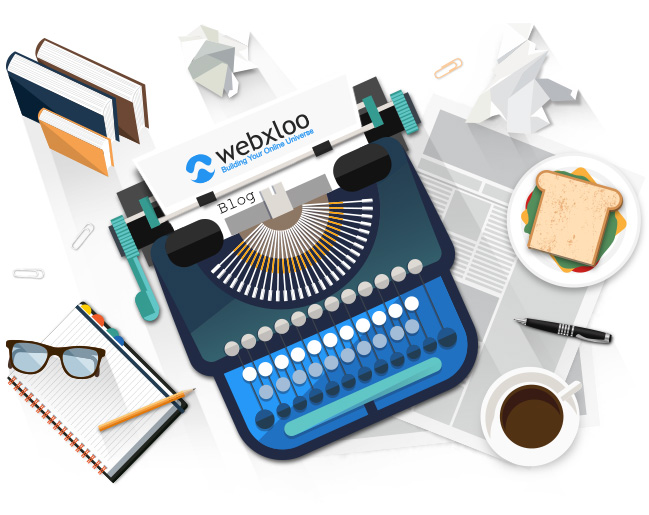 Will the 2017 Search Ranking Factors dominate in 2019?
At the dawn of 2019, we are all wondering what the new year will bring for our businesses. Any company with an online presence should keep an eye on Google and its latest updates in order to stay visible.
Of course, Google is as unpredictable as the weather, and there will always be some changes that you are not prepared for. But when you know that winter is coming, you buy warmer clothes, right? Or do you just wear a polo shirt and trousers, hoping that it won't be that cold (we are referring to the northern state's inhabitants, not you lucky Floridians - you can think of using a different example)?
The same thing goes for SEO. You cannot prepare for everything, but there are established trends that have been already revealed and are only getting more important each year. Ignoring them may cost you, at best, a bunch of potential customers who simply won't find you online; and at worst, your actual business.
To illustrate this point further, we've decided to renew an article we published back in the beginning of 2017.
Below we have answered the following question:
Do the SEO trends that were so important back then still matter?
Let's review 3 of the most dominant SEO trends from 2017 and see whether they will continue to affect your website ranking in 2019.
Optimization for Mobile Devices
In 2017
Mobile optimization involves ensuring that visitors who access the web from their mobile devices do not have to struggle to find and/or read the content on your website.
With every passing year people are getting more and more dependent on their mobile phones and tablets for almost everything they do online (reading, searching, shopping, socializing, paying bills, and plenty more). So in this scenario, having a website that isn't designed to adjust to different mobile screen sizes, functionalities and load times is equivalent to deliberately pushing potential clients away.
In 2017, marketers had many opportunities to connect with this larger segment of targeted users simply by making sure that their websites are optimized for mobile devices.
For example: Google introduced the Accelerated Mobile Pages open source initiative in order to help motivate developers to create mobile friendly versions of websites that are easier to index and faster to load, while using eight times less data. Such mobile versions are also known to rank higher on Google search results even on a desktop. However, AMPs are only part of the picture, since such preferences from Google for mobile friendly websites call wix, shopify, wordpress and other website builders into action in order to develop websites that are compatible with all kinds of mobile devices.
In 2019
Two years later this trend not only continues to affect everyone's website, including yours, but it affects it dare I say, tremendously. Maybe you heard about Google's mobile-first index release in March 2018. Long story short, since then Google first looks at the mobile version of your page to decide how to rank it.
Of course this doesn't mean that you can just forget about your desktop version optimization, since no one has announced "mobile-only" indexing. It's still important both for users and for search engines to have an optimal experience with your website on non-mobile devices. But you should shift more focus towards mobile-friendliness, because in 2019 your position in SERPs will highly depend on it.
Now, speaking of mobile optimization, how is your mobile page speed performance? In July 2018, Google decided to add to all of the buzz, announcing that mobile page speed has officially become a ranking factor.
In November 2018 they took it even further by changing the way a site is evaluated (having no mercy on SEOs). Since the update, the Page Speed Insights Tool works on the basis of Lighthouse analytics, embedded in the Google Chrome browser. The good thing is, a Pagespeed score is now calculated based on parameters that are more related to speed, not just a set of rules as it was before.
The not-as-good thing is that you have to comply with these new requirements. Do you currently? Check your scores here and let's move on to the next trend.
However, if you received a D, a C, or a B-grade, contact us as soon as you finish reading this article, and we can help you to get an A instead.
Targeting Voice Search
In 2017
The popularity of personal search assistants like 'Siri and Cortana', as well as the launch of new tools for voice search on a PC by means of Chrome have changed the way Google searches are being performed.
Back in December 2015, a survey conducted by Mindmeld discovered that around 60% of respondents were using voice search on their mobile phones. And ever since, there has been a continuous rise in the popularity of voice search tools. It is estimated that by 2020, voice search will contribute to over half of all user searches. Therefore, 2017 brought a substantial opportunity for search marketers when it came to voice search.
Here is an example: When a user searches for a salon over voice search, she would probably say, 'find a salon near me.' As a result, she will get the business directory listings of all the salons in her local area. So the online business listings which were not showing much benefit in SERPs for quite some time now have the potential of attracting more business with the popularity of voice search.
In 2019
Voice Search is another trend that has really thrived since 2017. People are getting used to screenless searches on the go.
Also, in the past few years, we've seen a spike in artificial intelligence device sales. A research article shows that in August 2018, 32% of U.S. consumers owned a smart speaker (Google Home, Amazon Echo Dot, Alibaba Tmall Genie, etc), up from 28% at the beginning of the year. We also know that almost 80% of US adults own a smartphone with a voice search function built in.
Is your website content optimized for voice-activated search queries? And what does that even mean?
Long-tail keywords
When people type in a search, they tend to use different words and phrases as opposed to a spoken search. These phrases are usually longer and much more specific than keyboard typed sentences.
Recent Google research has also shown that online shoppers, and especially mobile ones, have become more demanding and impatient. In other words, they start their search with convenience in mind. Think back to when you performed a quick voice search on the go. You were probably heading toward the place that you were actually googling. So you wouldn't have time to filter out any unsuitable search results.
The example that was given in a previous paragraph can serve as an illustration here. If in 2017 it was asked to "find a salon near me", in 2019 it has progressed into something like "find a spa salon with hair-cutting services and massage treatments in Tampa that is open after 8pm". And that, my friend, is what they call a long-tail keyword.
FAQ page style
Let's see how it would normally work. Someone asks Google a question. A very natural and straightforward one. Google then scans tons of websites to find the best response. Once the search has finished, the user is given content options and Google gets a pat on the back.
How is your website faring at that very moment? Well, if you have already organized your content in such a way that proves to Google and others that your website is the one with the best answers, you'd be serving more new customers and have a spike in organic traffic. If not, you would need to be calling us to help you with it.
Creating Dense Content
In 2017
Flooding the web with content is now an outdated marketing strategy. The Internet is full of resourceful information for virtually every topic under the sun. Users can get annoyed with repeatedly reading the same material, just written in a slightly different style. And considering this change in many people's behaviour, as well as the devices they are using to explore the net on the go, Google is now expected to modify these searches accordingly. All of this in a way where users won't have to surf through unnecessary information and be able to quickly land on the precise content they need
In 2017 Google and other search engines started preferring websites that have a markedly improved content strategy. This is referring to websites that don't aimlessly provide information just to keep the users busy, rather than immediately addressing the user's query by presenting useful information that gets to the point. So marketers would need to focus more on creating short and efficient content that delivers useful information to readers in the shortest amount of viewing time.
In 2019
And there were featured snippets in the year of 2018
If Google was Santa, and he asked a business owner back in 2017-2018 "what do you want for Christmas?", the response would probably be "I want to have the very first listing on your SERPs".
Now it has changed a bit. The first listing is no longer enough, because now there are featured snippets.
These are usually seen as a paragraph at the top of the search results page, also called a 0th listing. A snippet includes a summary of the answer that matches the user's search inquiry in the best way possible. It also includes a link to the page, the page title and the URL.
Getting a featured snippet for your website allows you to receive additional brand exposure in search engine results and to significantly boost your organic traffic. Who wouldn't want that?
Unfortunately, you can't just mark your page as a featured snippet. You have to have rich content that contains the most precise answers to the majority of a user's questions. To make this happen you need to:
know which questions your potential customers are asking
create rich, meaningful, optimized, and user-oriented content
In fact, following these two practices is an evergreen trend, it's just that in 2019 it will be even greener than before.
Takeaway
Now as you can see that, despite the fact that Google is tirelessly carrying out its updates, there are some trends that are simply here to stay. At least for the time being. Don't forget to put them into your action plan and you'll definitely get more out of 2019.
By the way, happy New Year! May this be the year that your website becomes one of Google's favorites. And now you know a little bit more about how to speed up this process. If you need any help, we are just one phone call away.
Last updated on December 10th, 2019