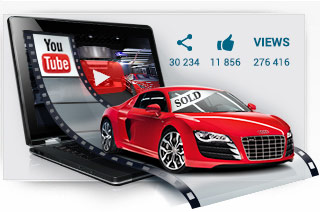 YouTube is a powerful tool to drive traffic and share ideas with the customers. Create videos that people will appreciate. Give them something that they can understand, or they won't be willing to follow you. "Welcome" video will attract new views and introduce your business. Webxloo knows how to make your video visible and noticeable to everyone.
Call to action
If you want to be visible for everyone you should make an engaging video. But not every movie can be noticed on the webpage. Make sure that your videos on YouTube have a clear call to action. If 10% of your views aren't coming to your website, then your YouTube channel isn't performing correctly. You can add your URL in the video's description or an annotation that points to your website. One of the best things is that video can be sharable. It has been proven that passive videos will not convert nearly as well.
Provide virtual online preview
Stay ahead of any competition on every marketplace. Consumers are value driven and demand quality products. You should put your merchandise in the spotlight and showcase a virtual online preview of what valuable offerings your public will receive when they choose your items. The video you display backs up your content.
Relevant keywords
If you want to attract more interests to your products, you should make an engaging video. Using right titles, adding relevant descriptions and keywords will help you to reach it. Create videos that your customers will appreciate. Give them something that they can understand, or they won't be willing to follow you.
Walking-Talking videos
If you have some customers who can announce your business or product, don't hesitate to add their emotional energy and make testimonial videos. They're people who use and adore what you sell, and whose enthusiasm for your product will attract more leads. If you want to catch new prospects and assure them that your business is unique and reliable, you shouldn't miss this opportunity out.
Webxloo will help you to manage your website and optimize your marketing. Get better results with hundreds of videos on your YouTube. This tactic will work wonders for you. Contact us today!
Last updated on January 21st, 2020