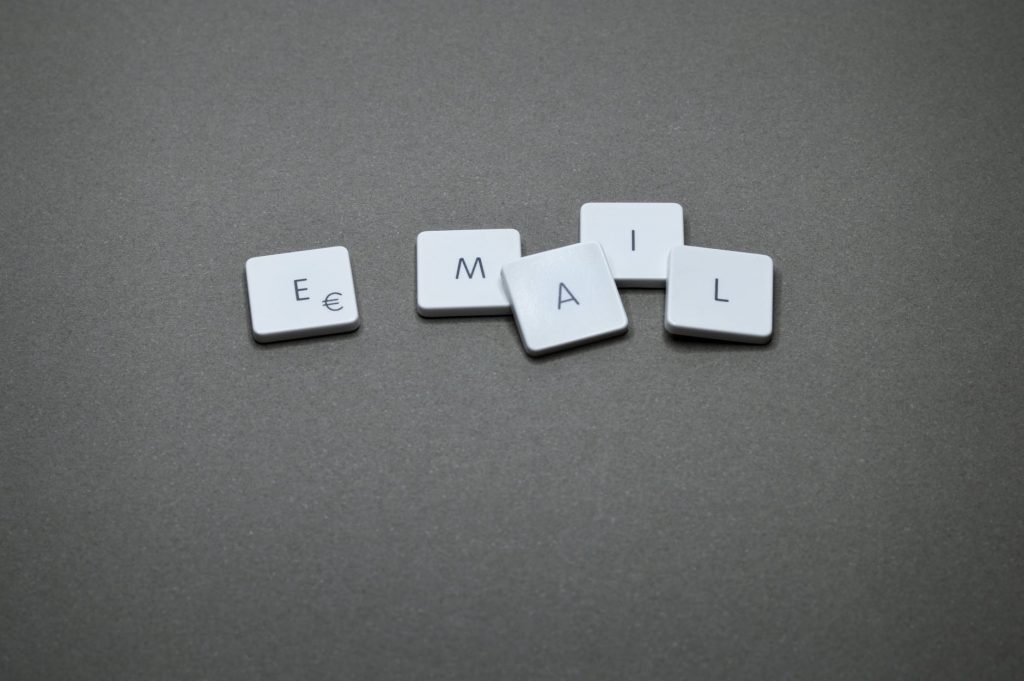 Email marketing is a great tool that enables you to reach multiple recipients with the needed message by simply hitting the 'Send' button, right? If only it would be that simple. There are strict rules and requirements that govern sending out commercial emails. Not knowing or ignoring these rules can result in your emails going straight to spam folders where no one ever finds nor opens them. Moreover, the cost of non-compliance is heavy. The violators can become subject to monetary penalties as high as hundreds of thousands of dollars depending on how many regulations were broken and the number of emails sent.
To create successful email marketing campaigns and to avoid the efforts of your teams being wasted, you need to have an email marketing cheat sheet for a quick reference. This article will be of great help as we have collected the list of areas that you need to pay specific attention to while preparing to send out your marketing messages. Use the following checklist to prevent your emails from going to spam or violating the rules applied.
1. Senders
As a bulk email sender, you will be under the magnifying glass of ISPs (Internet service providers) and ESPs (email service providers) and their filtering systems. There are two main metrics they will be looking into to determine whether you're a reputable sender:
Domain reputation is built on several metrics as well:
Complaint rate (not more than 0.1%) - shows the percentage of receivers that marked messages sent from your domain as spam. This is the most critical value for your domain reputation and deliverability in general.
Inbox placement rate (not less than 80%) - shows what percentage of messages delivered to the receivers' inboxes.
Spam placement rate (not more than 2%) - shows the percentage of messages delivered to the spam/junk folders.
Hard bounce rate (not more than 2%) - shows the percentage of your messages that bounced back to the invalid or non-existent recipient address.
It's another crucial metric that will affect your email deliverability. Any suspicious activity that is detected from your IP address or previous records of being blacklisted can tarnish your IP address reputation. Make sure to check this metric beforehand in order to launch a successful email marketing campaign.
2. Receivers
The people that you choose to be your receivers in one given campaign as well as their feedback and reaction strongly affect the performance of the following campaigns. As it was mentioned above, receivers' actions determine how wanted and relevant your emails were and this behavior sends a specific message to the ISPs and ESPs.
Below are several recommendations from the list of email deliverability best practices:
Do email lists cleaning. Pay specific attention to your receivers and their actions on your emails. Constantly review your email lists to detect invalid addresses and inactive users.
Never buy email lists. It is not only illegal but can do more harm than good because very often these lists contain outdated addresses or even spam traps.
Collect opt-ins. Make sure that each customer that you choose to contact has previously agreed to receive such messages. Include opt-ins checkbox into every form though which you collect personal information.
Ask receivers to whitelist you. By adding your "From" name and email address to their address book, your receivers tell their email servers that your email address is safe to allow into their inbox.
3. Text Formatting
In order to improve email deliverability, choose words that you speak very carefully. Everything matters, starting from the subject line and preheader to links that you put at the bottom of your email:
Uppercase
Words in uppercase are considered spammy and should be avoided in both subject lines and the texts as well.
Exclamation Points
Such an approach is also unwelcomed by ESPs, especially when used in the subject lines.
Spam Trigger Words
Certain words and phrases, such as 'free', 'best price', 'cash', 'no obligation', '$$$' have been blacklisted owing to their association with the spam mail. When creating your copy, check the lists of spam trigger words to make sure that you're not using any of them.
Grammar
It might be stating the obvious, but proofreading is a must for any marketing materials. Not only it's important because your grammar is a reflection of your image, but also because today's anti-spam filters can detect poorly written or unreadable texts and prevent them from proceeding to the receivers' inboxes.
Links
Use links very sparingly and only the ones to reputable sources. Don't overload your copy with links.
4. Media
The ultimate goal of sending out emails is not for receivers to just read the content but to interact with it, take some action, fill out the form, follow the link, take a quiz, etc. Given that, using media such as video, audio, and animation may seem natural. However, according to email deliverability best practices, it's not recommended to overuse these elements since it can get in the way of your email being delivered.
Audio and video, dynamic scripts
By default, most ESPs don't allow the ability to view rich media like embedded audio and video. As for JavaScript and other dynamic scripts, even if a spam filter allows your email through, most email clients won't allow these scripts to function - so avoid using them altogether.
Embedding forms into your emails aren't recommended either since forms are weak, security-wise and thus many common email clients don't support them.
Historically, attachments have been infamously known for containing malicious software, so spam filters are immediately alerted by attachments. Not to mention, that attaching files increase the time a browser or an email application needs to load your email which can result in a higher bounce rate.
Unusual fonts, colors, and sizes applied to the text of your message can also be considered as spam by ESPs. To improve email deliverability, stick to safe choices such as Times News Roman, Verdana, Arial, Tahoma, and other business fonts.


5. Anti-SPAM Regulations by Country
Each county has its own specific set of rules and regulations which the list of email deliverability best practices can be complemented by. Depending on which county you're targeting, pay additional attention to local acts that regulate sending out bulk emails. Below are links to the official governmental anti-SPAM regulations for some countries:
Complying with these acts coupled with all the above-mentioned recommendations will improve your email deliverability and will help you to reach as many inboxes as possible.
If you need any help setting up a successful email marketing campaign, contact us today. We'll help you to design your templates in accordance with guidelines, configure the settings to avoid appearing in spam folders, conduct test and live campaigns, and measure results.
Last updated on June 15th, 2020