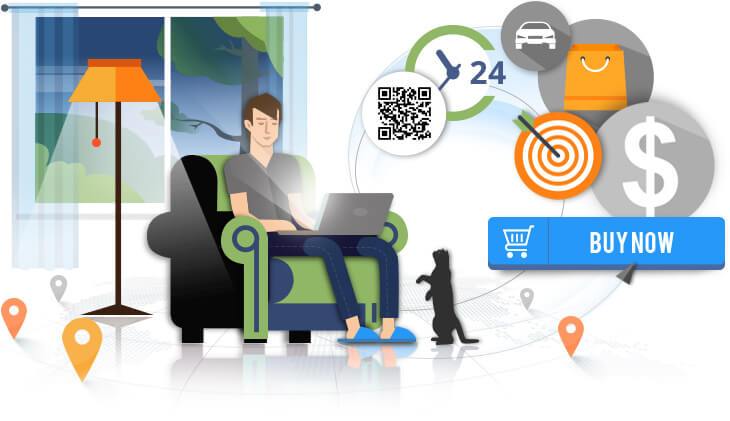 COVID-19 might change the way people buy things for a very long time. Even after the current regulations are lifted, physical shops can hardly just continue to operate as if nothing happened. Keen to maintain their health, buyers will be reluctant to return to highly-trafficked brick-and-mortar shops regardless of what precautionary measures you as a business take.
As a direct consequence of the present situation, many people had to resort to online shopping, including those who have never or rarely done it before. With this way of shopping being the only option for an extensive amount of time, buyers will get accustomed to it further reducing chances for outlets to restore their offline sales to pre-pandemic figures.
Today, it's crucial to incorporate e-Commerce software solutions into your existing business model to remain financially sustainable and keep your business afloat until the virus subsides and the perception of public places as the potentially dangerous ones goes away.
At Webxloo, we develop, deploy, and support e-Commerce and shopping cart software that will guide your shoppers from the inventory browsing through to the checkout page.
We are already helping multiple small and midsize businesses to shift to online sales and build digital marketplaces where worried buyers can safely shop from the comfort of their homes and devices.
When developing our e-Commerce software solutions, we use responsive design that provides buyers with the seamless experience by allowing them to access online stores from any type of desktop and/or mobile devices. We also provide our customers with continued software support to solve any possible issues that may arise along the way.
The worldwide buying experience has been altered by this unprecedented event. Stores without the needed set of digital tools risk experiencing a significant lack of business at best, and being left behind at worst. Contact us today to talk about the e-Commerce software that will suit both your business and your budget.
Last updated on September 9th, 2022