As your business evolves, it becomes easier to lose control in the entire document flow. Especially if you still use manual processes like conventional postal delivery services that are not only hard-to-track but can also be late or even lose the important package.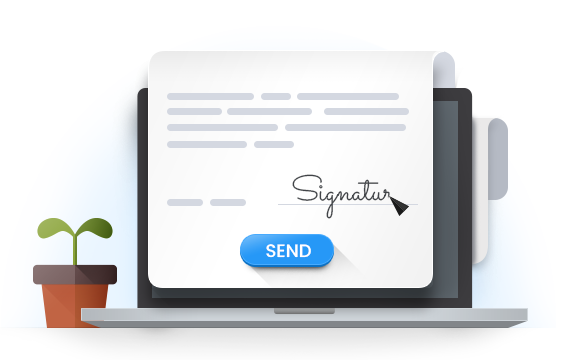 What Is Electronic Data Interchange
Electronic data interchange or EDI is the computer-to-computer exchange of business documents between you and your customers, partners, or employees that eliminates time-consuming steps, reduces proneness to errors, and facilitates the document flow.
However, the electronic interchange of business information is impossible without the ability to electronically sign and verify documents. If your business partners are based abroad, it can take days to weeks to get the deal done because of all of the paperwork that is being physically transported via mail.
To be able to close deals in a matter of minutes, your business needs an electronic signature software as an indispensable part of the EDI management suite.
Electronic signature software is a flexible and responsive option that raises your business productivity and efficiency, makes a process completely paperless and your documents valid. This modern solution keeps your business running wherever you or your customers happen to be and whatever papers you need to sign.
Benefits of the electronic signature software:
Speed
Your data is just flying back and forth with the speed of light as you are eliminating all of the manual steps that included post-office-related issues, docs transportation time, human errors, etc. No pen, no paper, no slowing down.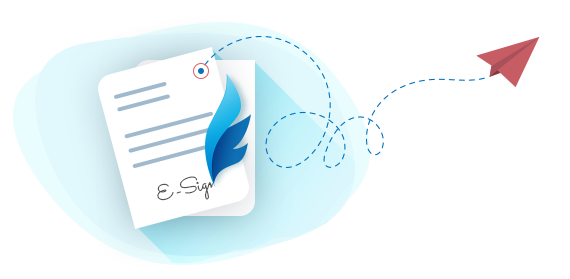 Legitimacy
In the United States, as well as in the European Union, an electronic signature is just as valid as one made with ink.
Data Quality
With an E-signature, your data quality is greatly improved since you don't have as many touchpoints that can introduce errors.
Lower Costs
Even if you purchase the system that includes the electronic signature functionality, it will still be cheaper than all the costs associated with manual processes like mailing, faxing, scanning and delivering.
Moreover, studies have shown that using a digital signature helps to save an equivalent of one whole working week per year. As soon as you put the electronic data interchange into place, you will get yourself an extra week of time to do more than you could before.
At Webxloo, we offer EDI management solutions for businesses of all sizes and types. We can help you to meet the modern business demands, lower your costs, save money, and have a much more efficient workflow. Contact us today for more details.
Last updated on November 28th, 2019