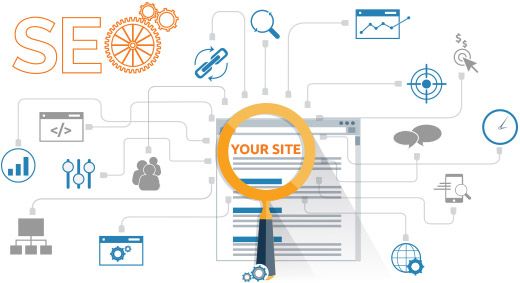 Search engine optimization (SEO) is neither a new concept nor a new abbreviation. It's a discipline that was introduced in the late 90s and since then has been continually discussed. However, after more than 20 years of its existence, the importance of SEO remains unclear for not only individuals but for many businesses as well.
A recent survey revealed that for every 1000 Americans, including 400 businesses, half of them don't have a clear understanding of the relationships between website optimization and its rankings.
There are two main reasons behind it. The first is that search algorithms change very often and there is absolutely no possible way to learn SEO once and that's all. The second is that many businesses simply lack the education on how search engines actually work, why SEO matters, what components it includes and how to leverage the resources they possess.
That's why we have created this SEO FAQs with answers article to refresh your knowledge of search engine optimization basics and to provide explanations of some SEO buzzwords.
When to Start Doing SEO?
The best time to start optimizing your website for better visibility is during the planning phase. It's true that in most cases, SEO companies work with websites that have been online for years. That's because they don't have much of a choice. If they had been hired prior to website development, they would have consulted a website owner on how to do things right from the beginning.
Here is an example of a similar situation from our own experience. Recently, one of our SEO customers requested a blog for their website that is more than 5 years old. During the publishing process, we discovered that their content management system is SEO-unfriendly because it was duplicating the blog pages: once you click on a header, the article opens in a new tab. This way, every blog post is doubled on a website resulting in a pull of cloned articles. Such a setting is a disaster in terms of search engine optimization since duplicated content is widely unwelcome by Google and others.
If the process had been supervised by an experienced SEO manager or an SEO developer, this pitfall would have been avoided in the first place.
It's highly recommended to take an SEO-driven approach to website development because your business' success largely depends on your online visibility.
When to Stop Doing SEO?
At the exact same time that you stop doing business. SEO is an ongoing process of optimizing your website and, should not be stopped or interrupted simply because you think you've done enough. When it comes to online visibility, there is no room for complacency: one month you can rank in a 3-pack in Google Maps and the next month you fade into obscurity because you ruled out some SEO activities.
Below is a graph highlighting the results for one of our customers who took advantage of our SEO services. After a few years with our cooperation, we had put a lot of effort into getting them found online and our hard work paid off: their traffic, brand awareness, as well as domain authority, had been significantly improved, and their annual revenue increased by 30%.
At some point, this company decided that they didn't need our optimization anymore. As a team, we used our best efforts to reason with them about the need to continue investing in SEO but they just wouldn't listen.
After we said our goodbyes and they stepped away from our tools, their website positions remained steady for some time but then their organic traffic started to drop gradually:

So, the short answer to the question "When to stop doing SEO" is never because otherwise the money you've previously spent on it can be considered as poured down the drain.
What Is the Difference Between SEO and SEM?
The two main differences between search engine optimization (SEO) and search engine marketing (SEM) are the costs involved and the immediacy of results. With SEM you get traffic only as long as you pay for the results displayed. In the case of SEO, you get traffic as long as your website is considered a source of valuable and up-to-date information.
If you want to know what the difference is between SEO and SEM, think of it as good nutrition and a diet respectively. A diet is appropriate if you need a quick short-term effect while balanced nutrition will bring long-lasting results but only after some time.
So in order to choose between these two approaches, analyze the type of goals you are trying to achieve here: long-term or short-term ones and also consider your resources.
It takes approximately 4 to 6 months to see visible SEO results while with search engine marketing (SEM), you begin getting traffic to your site sooner.
Can SEO results be Guaranteed?
Just as no travel agency can guarantee great weather during your vacation, no SEO company can guarantee you certain results. So no, there is no such thing as guaranteed SEO results. The company you hire can (and should) guarantee though that they will work hard to improve your content, meta info, internal linking, backlinks, brand awareness, and whatever areas lack optimization and compliance with current search engines' requirements.
What are YMYL Sites?
Your Money or Your Life (YMYL) content is information that if misrepresented can potentially jeopardize the reader's future happiness, financial stability, health, or safety. Google pays specific attention to YMYL sites so if you own or manage a website that can be deemed YMYL, it's better for you to take precautions.
According to the updated Google's search quality evaluator guidelines, the list of YMYL topics include but are not limited to:
News on politics, international affairs and events, business, technology, science, etc
Government and law. Information regarding voting, legal issues, social services, public institutions, etc
Money. Financial or insurance advice of different kinds
Health. Any health-related recommendations (traditional or alternative), online-based clinics, doctors' advice, guidelines on health emergencies, drug use, etc
Online Shopping. Involves selling products that claim to be somewhat life-changing
Social Groups. Information regarding people grouped by race, faith, sexual preferences, gender identity, ethnicity, etc
Other. There are many online resources that can have an impact on a person's life and thus call for an in-depth impartial review. Such seemingly innocent articles as '10 Best US Schools for International Students' or 'Home Remodelling Under 90 days' can be considered YMYL content as the first example provides advice on a very important life decision and the second one can cost a reader thousands of dollars and influence their living situation.
What is E-A-T in SEO?
In SEO terms, E-A-T stands for expertise, authoritativeness, and trustworthiness. The amount of E-A-T found on a web page is very important for Google. The higher the E-A-T, the higher the rankings and vice versa.
The YMYL sites require the highest possible level of E-A-T, meaning the health recommendations must be written (or at least reviewed) by a certified health professional, the news articles must present facts, not a writer's opinion on them, and tips for home remodeling should be reviewed by an experienced contractor, etc.
According to John Mueller, the Senior Webmaster Trends Analyst at Google, websites that publish YMYL content but don't have any references to where it comes from, or a stamp of an expert's approval, are on a very shaky foundation visibility-wise.
What are Dofollow and Nofollow Links?
Dofollow and nofollow are the values of a rel attribute in the 'a' tag. The rel attribute indicates the relations between the current web page and the page that it is linked to. A certain value should be assigned to every URL that links your website to another website. By default, all outbound links are dofollow meaning Google will follow the link while crawling your website and will associate the domain it leads to with your website.
If you want to prevent this from happening, i.e. you don't want Google to deem you related to the linked pages, you would mark those links as nofollow.
The Importance of SEO
Search engine optimization is of considerable value to the success of any business as it connects you with your target market online and allows the business relations to start or continue. Still, many businesses lack knowledge about SEO in general and its beneficial effects. In this SEO FAQs with answers, we have shined some light on search engine optimization basics and on some SEO buzzwords that you may stumble upon here and there. Stay tuned to our blog for more news, tips, and tricks, as well as advanced SEO techniques that we publish on a regular basis. Contact us with any questions you might have.
Last updated on January 6th, 2020